Overview
Find everything you need to know about getting started with NoRedInk in this step-by-step guide. Follow the links to additional resources that will guide you every step of the way.
Learn about NoRedInk activities
Expand each section and click on an activity name to find a helpful article and video about each NoRedInk activity. Then, keep reading to learn how to start using NoRedInk!
Activities for Writing and Revising
Quick Writes: Students write a short response to a prompt. Great for bell-ringers and writing fluency.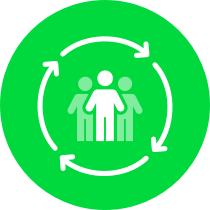 Peer Review: Students submit part of an essay for structured, anonymous feedback from their peers. Great for building feedback skills and targeted revision.
Guided Draft: Students draft an essay with the support of tutorials, model essays, and targeted tips. Great for formal essays and teacher-supported revision.
Self Review: Students review and revise an essay they have already drafted. Great for student-directed revision.
Activities for Practice and Assessment
Practice: Targeted exercises to help students master writing and grammar skills.
Planning Diagnostic: Plan your semester with an overview your class's strengths and weaknesses.
Unit Diagnostic: Start each unit with a baseline you can use to measure growth.
Quiz: Evaluate students' understanding with a graded assessment.
Passage Quiz: Assess grammar skills in context with a multi-paragraph passage.
1. Set up your account and classes
Follow step-by-step instructions to set up
Follow these instructions to set up your account, create classes, add students. Then, make sure students know how to join your class.
Start here:
Learn about using NoRedInk with Google Classroom
Already using Google Classroom or another LMS? Learn how to use NoRedInk with Google Classroom and how to share direct assignment links with students in another LMS.
Start here:

2. Create your first assignment
Start assigning from the Assignment Library
Explore and preview NoRedInk's activities and curriculum topics in the Assignment Library. When you're ready to assign, you can create your assignments from here!
Start here:
Assess your students' current levels and build your first unit
Don't know where to start? Assign a diagnostic and use the results to plan your instruction. NoRedInk's built-in grammar and writing skills unit cycle empowers you to make make efficient, data-driven decisions.
Skills mastery unit cycle workflow
Start here:
Get students writing with pre-made writing assignments and more curriculum resources
Assign students pre-made assignments with engaging, genre-specific prompts and rubrics, directly from the Assignment Library (currently available for Guided Drafts and Quick Writes).
Guided Drafts Poetry Analysis prompt
Start here:
3. Find and use actionable data
Learn how to interpret gradebook scores and assignment results
The Student Data page gives you an overview of your students' grades across all assignments in the Grades tab and a breakdown of students' topic mastery progress in the Mastery tab.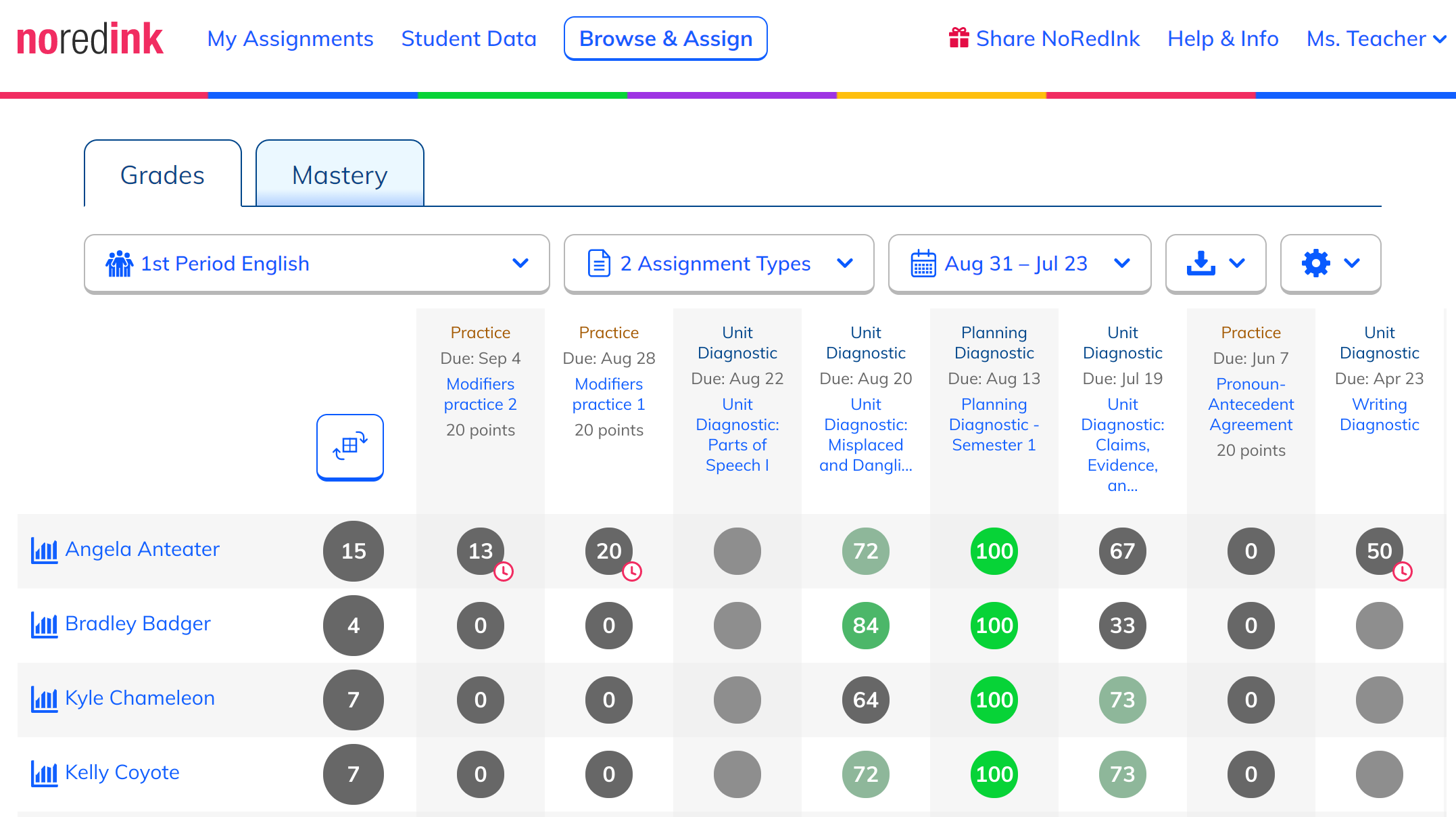 To keep track of students' progress and specific results of an assignment, you'll want to use the assignment's Results page.
Start here:
4. Support all learners using NoRedInk
Learn about ways you can differentiate instruction and support all learners using NoRedInk.
Text-to-speech in Guided Drafts passages and prompts
Start here: