View whole class and individual student mastery
As students practice and master topics on NoRedInk, their mastery will begin to populate the "Mastery" tab of your "Student Data" page. To access mastery:
From your Dashboard, Click "Student Data" at the top of your screen.
Select the "Mastery" tab.
As students master topics in the pathway, you will see both their individual circles and the whole class circles fill up toward mastery.
You can always hover your mouse cursor over the graphs for more information. The percentages on the Mastery page represent both your class's average completion of the learning pathway and each individual student's progress.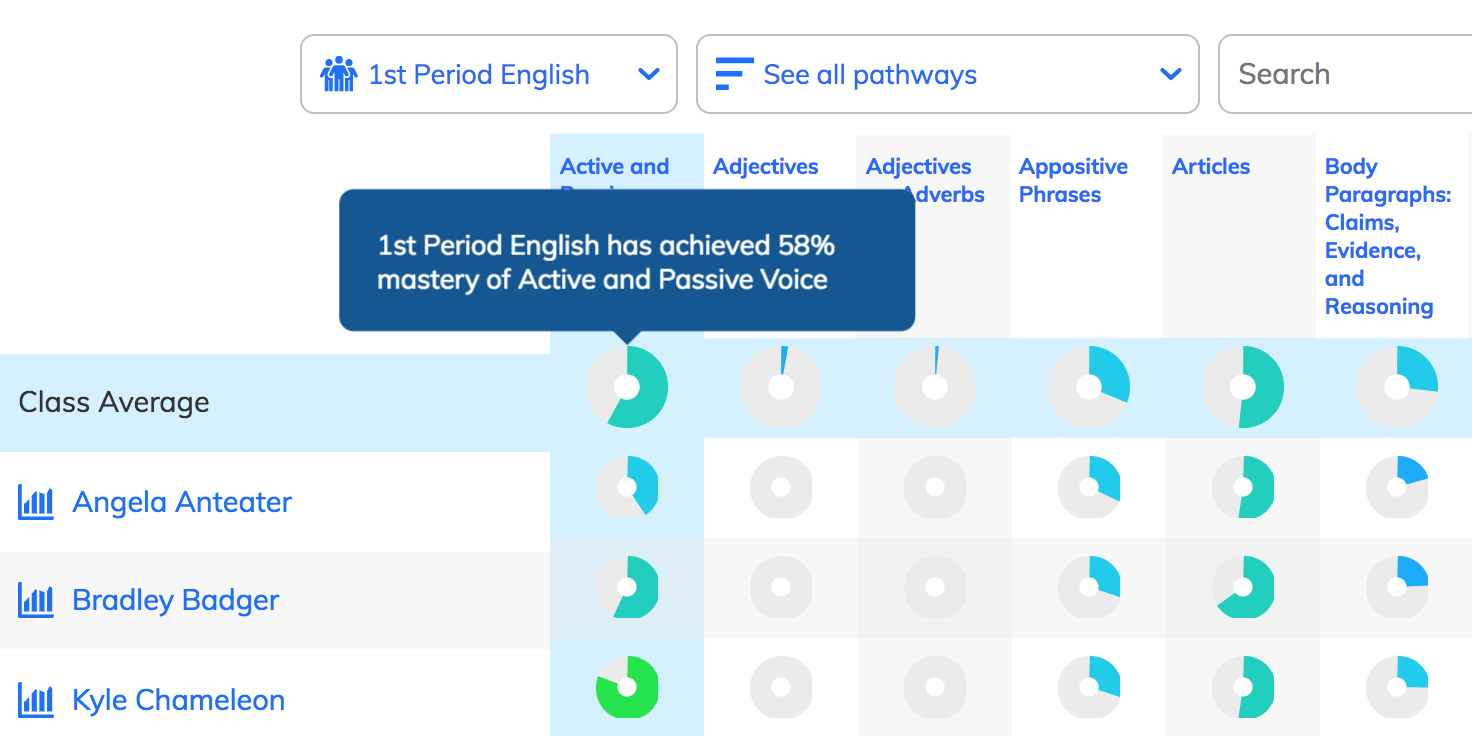 Hover over your class average to see how far along the entire class is from mastering all topics in the pathway.
Hover an individual student's graph to see how far along he is toward mastering that entire pathway. Note that this data does include concepts that students may have mastered by practicing independently on the site.


You'll see a green checkmark when a student has fully mastered all of the topics in a pathway.
Easily switch your Mastery page's orientation
By clicking the button shown below, you can toggle between seeing your students' names down the lefthand side of the page and seeing them listed across the top!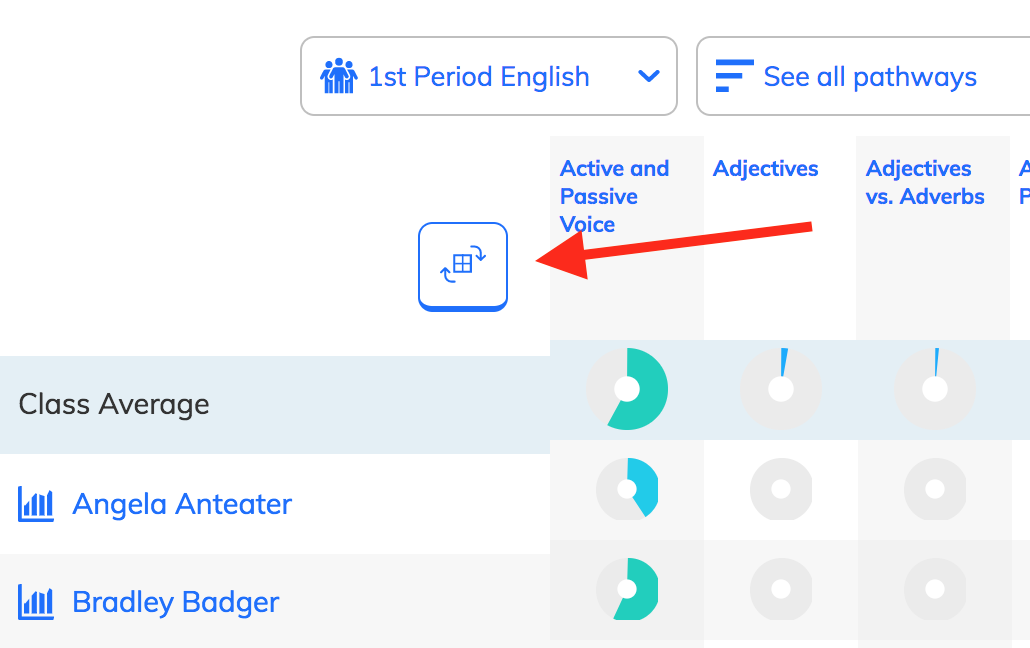 Use the Mastery page's links to view detailed reports
The Mastery page features two different kinds of information for each Pathway:
Click a student's name to view an individual report of the student's past Assignments. The individual student report comes in handy when you want to hone in on just one particular student's results. You might use it in IEP conversations or during a parent-teacher conference.
Click a pathway's name to view topic-by-topic mastery on that topic alone.
Premium feature: filter Mastery by a variety of state and national standards
If your school has purchased Premium, you can use the Assist feature to filter by state and national standards as follows:
Use the drop-down menu to select the standards.
Use the buttons to select the type of pathways that you would like to view.