There are a lot of things I wish I had known when I first started using NoRedInk. It took me too long to realize I was assigning too many topics. It took me too long to realize my ELL and SPED students benefited from starting with foundational topics first. It took me too long to realize pre-teaching content cut students' practice time in half.
So here's a list of things I wish I had known before starting with NoRedInk. If you have any questions, please reach out to support@noredink.com.



For all students
1. Utilize the data from your unit diagnostic to inform your pre-teaching
Once you've given a unit diagnostic for the Pathway or concept your students are about to learn, take note of the areas where your class struggled. Consider creating a whole-class mini-lesson to present before students dive into practice.
If you'd rather pre-teach only to the students who need it, click on the blue title (for example, "Correcting Misplaced Modifiers Errors 3") to see exactly which students scored below 80% on that topic.


2. Differentiate Practice
If you assign a unit diagnostic, the data from each student's performance is transferred into the assignment form. That means when you go to create a Practice assignment, you can pick and choose which students would benefit from each assignment.


Reminder: Struggling students may benefit from starting with "Part 1" Topics. NoRedInk Pathways are comprised of topics; topics are always listed in a meaningful scope and sequence, so ones that come first in a Pathway are always the most fundamental building blocks.
For Struggling Students
1. Chunk assignments
As a reminder, we recommend students strive to master 3-4 Topics per week. If you break up your unit into multiple Practice assignments, you can:
a. slow down to lay a strong foundation for the students who need it
b. create extension activities for high-achieving students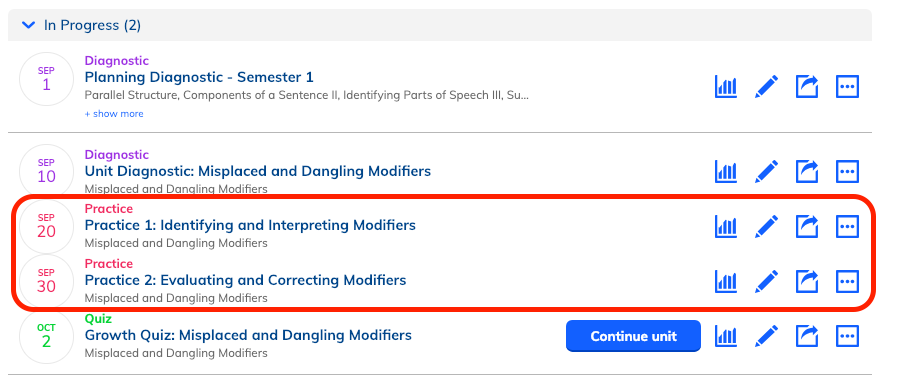 2. Model, model, model
You can always connect your computer to a projector and show students Lessons, sample questions, and/or Interactive Tutorials from your screen
While walking through curriculum as a group, you can lead a quick "Think-Pair-Share" exercise or an "I Do, We Do, You Do" gradual release strategy to introduce a concept.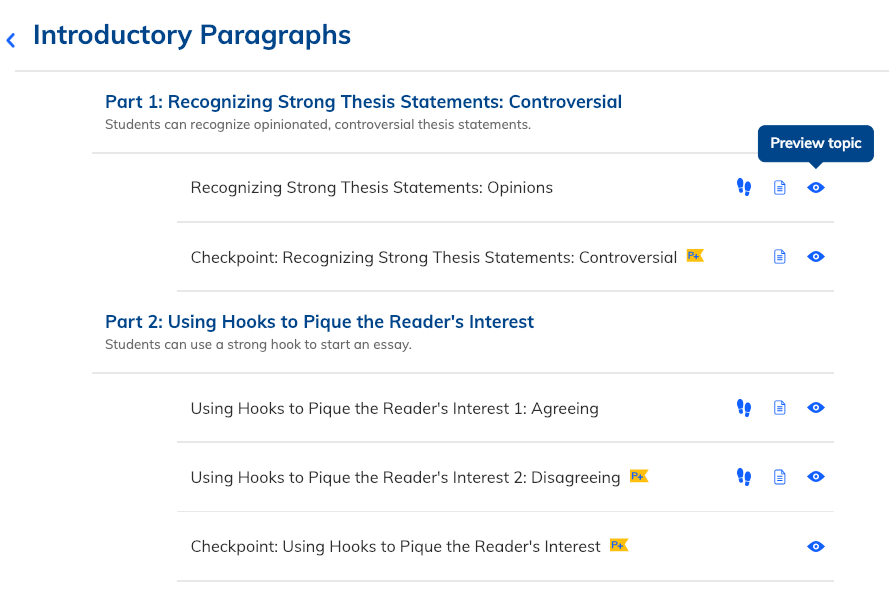 Extension Activities
1. Formative assessments with "Quiz Me"
If students finish an assignment early, have them "study" for a quiz by using the "Quiz Me" feature on any topic they've already mastered!
Note: If a student misses any questions on the "quiz", the practice opens back up for him/her.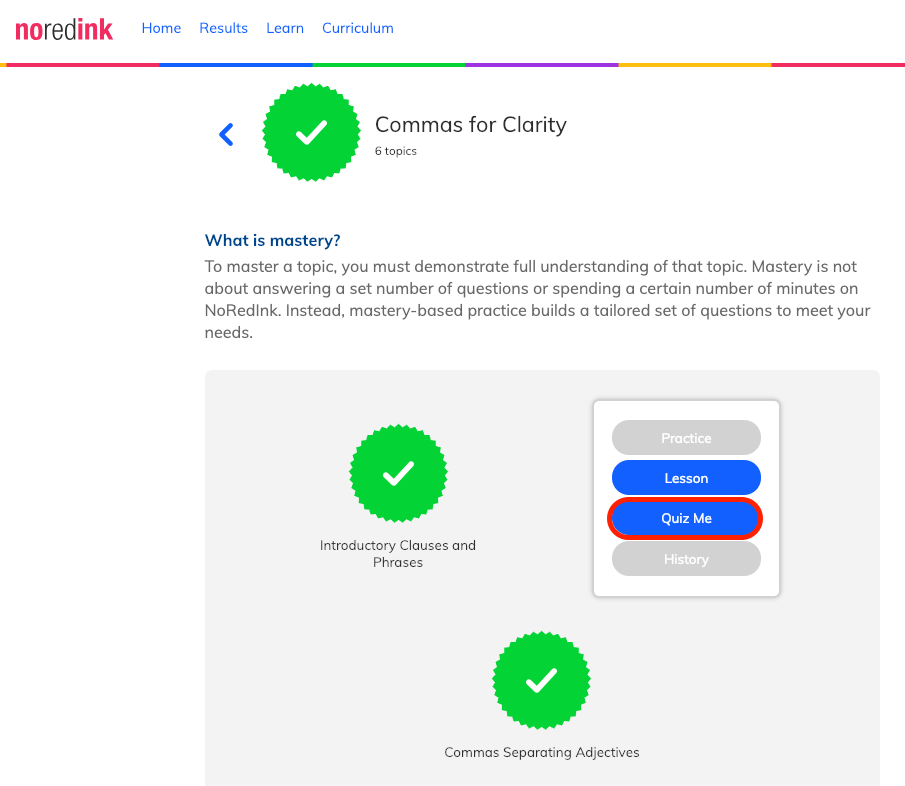 2. Encourage students to practice independently
Students can practice any topics independently!
Teachers can instruct students to visit their Learn page to revisit any topics in need of remediation or to move ahead and work on topics independently.
Teacher pro-tip: Do you have students studying for a standardized test? Have them track their own progress using their filters on the Learn page!
3. Passage-based quizzes
Because NoRedInk's passage-based quizzes allow students to work on a diverse set of errors in an authentic context, they assess skills more authentically and with greater rigor.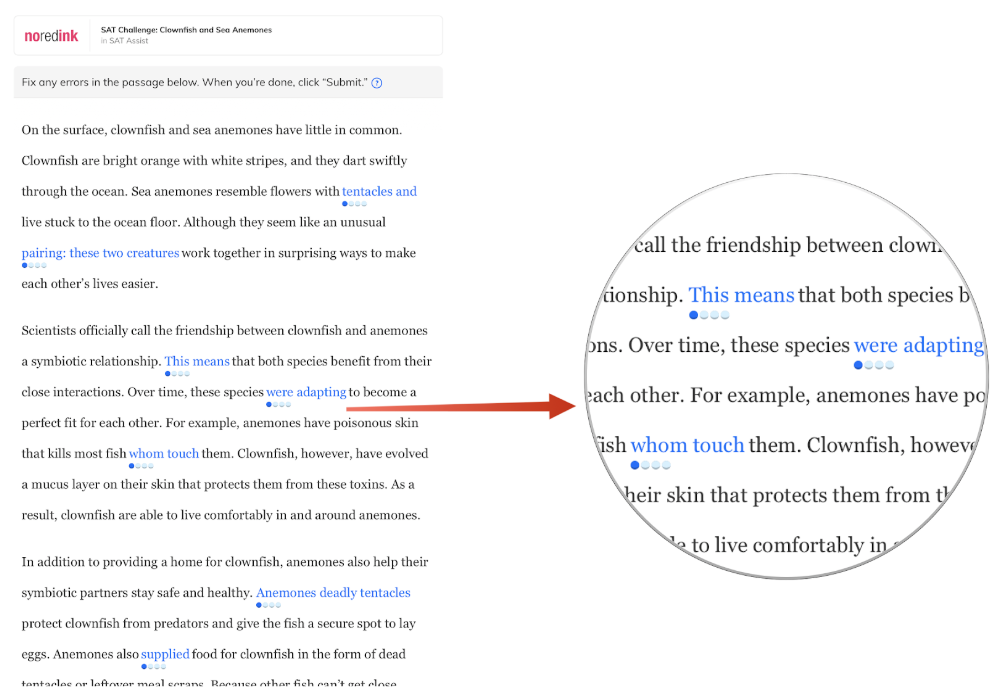 Choose from single pathway quizzes, ACT®, or SAT® centered quizzes.
Was this article helpful?