What are Quick Writes?
NoRedInk Quick Write activities allow you to quickly assign your students writing prompts. As a teacher, you will have the ability to set a minimum word count and set areas of focus for your students.
How do I use Quick Writes in my classroom?
Quick Writes are ideal for a daily or weekly free response activity or to help students prepare for high-stakes testing.
Quick Writes are a lightweight exercise that make it easy to get your students writing more often while still providing students with a prompt and a few areas of focus.
If you are looking for students to draft more formal essays with tailored scaffolding, try assigning a Guided Draft instead. If you are looking for students to workshop their writing using feedback from their peers, try assigning a Peer Review instead.
How do I assign Quick Writes?
To assign a Quick Write, follow the steps below or click here!
1. From the Curriculum Library page, click "Assign" next to Quick Write in the Writing tab
2. Enter a prompt.
3. Add focus points to give students a reminder of what they should be focusing on in their work.
5. Set a minimum length. Important: students will be required to meet the minimum length to receive full credit on their assignment. Students will receive a warning before they are allowed to submit writing that does not meet the minimum word count.
Example of what student sees when trying to submit Quick Writes without meeting minimum word count
6. Continue on to the next step to finish creating the assignment.
What do my students see when I assign them a Quick Write?
To preview a Quick Write assignment from the student view, first click "Preview" next to Quick Write from the Writing tab of the Curriculum Library.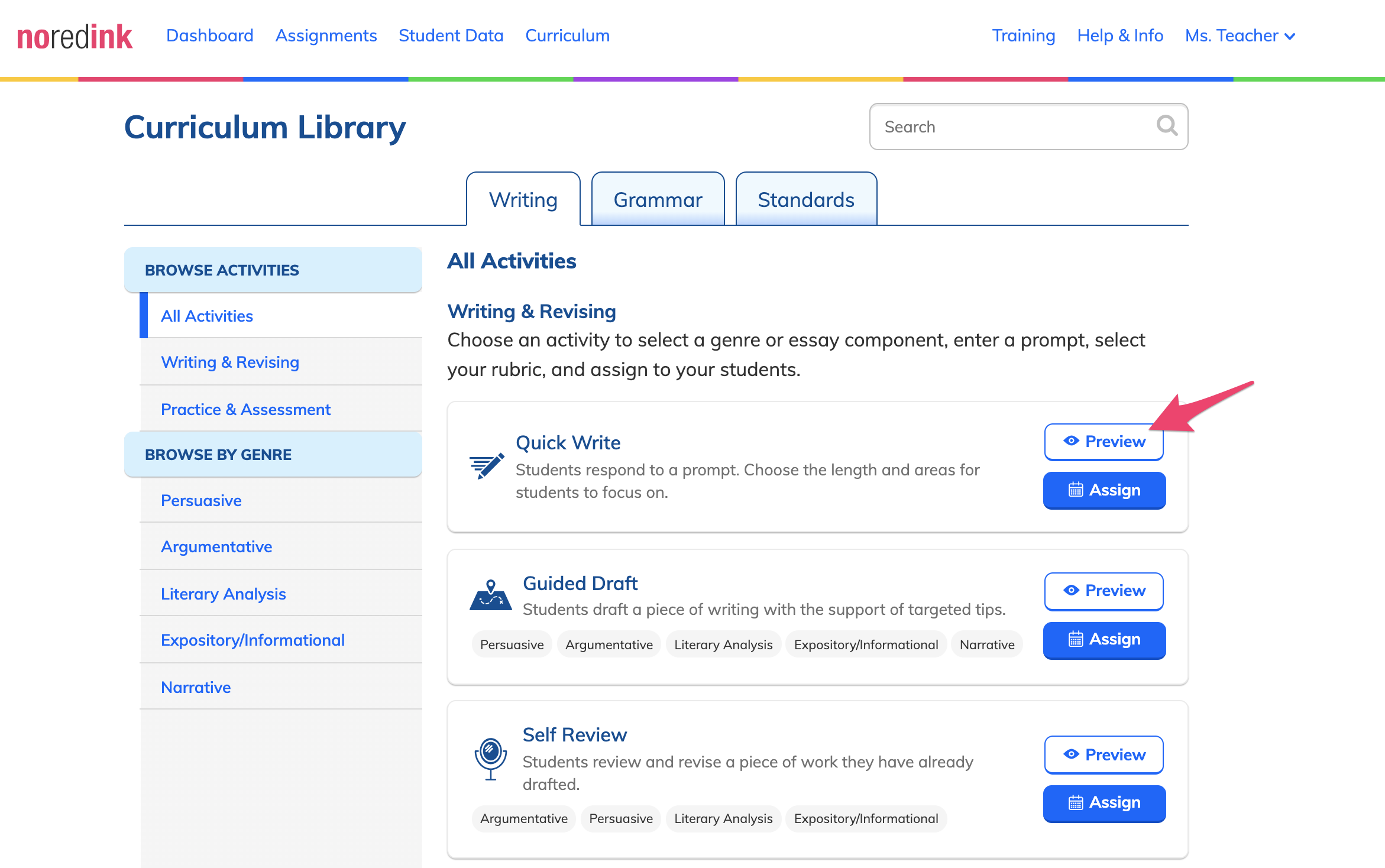 When students are assigned a Quick Write, they will be taken to a screen like the one shown below. Their writing is saved automatically every 30 seconds, and the progress bar allows students to know how far along they are toward meeting the minimum length.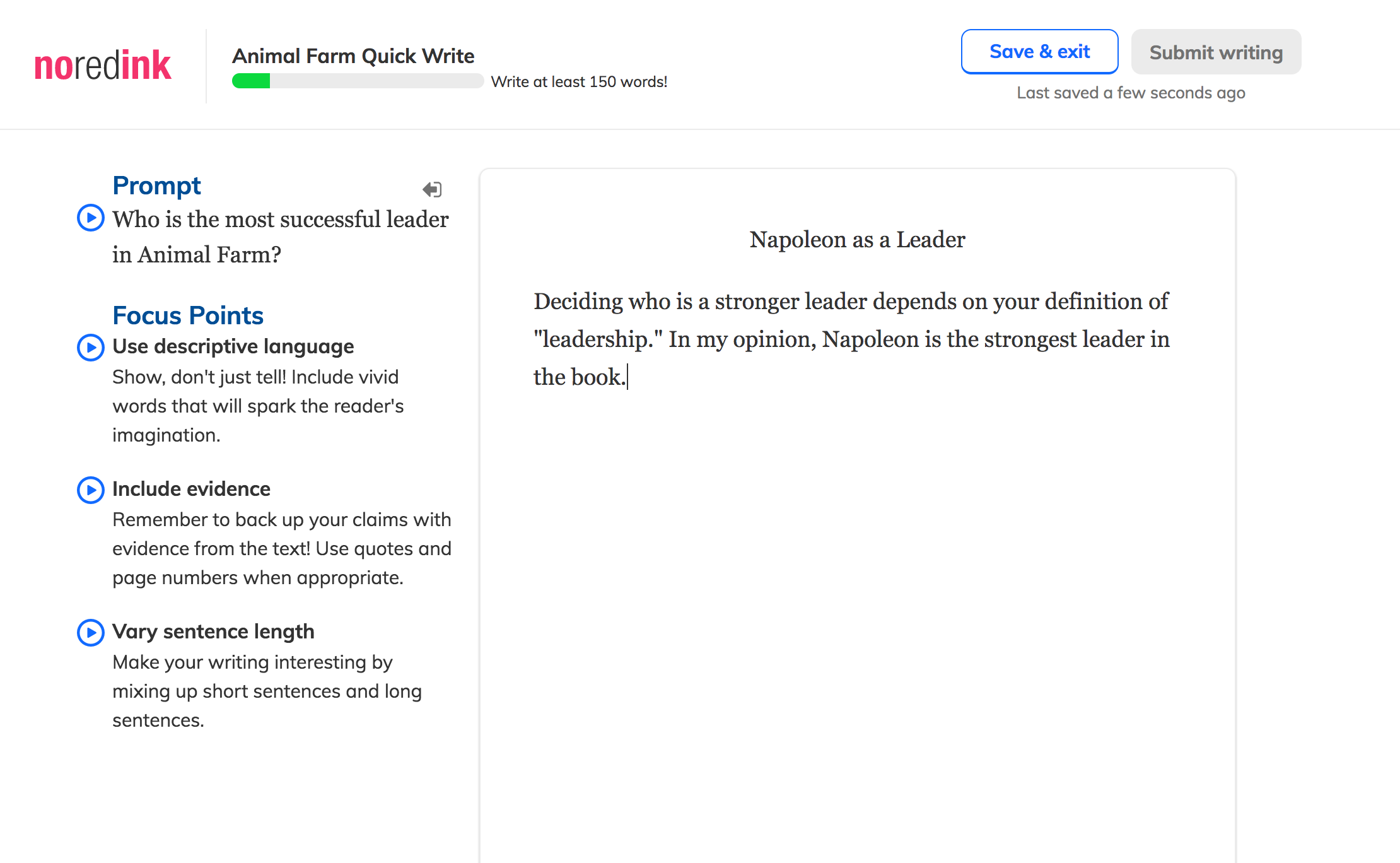 Student screen during Quick Write assignment
Submitting Quick Write assignments and viewing results

Learn more about Quick Writes by reading these articles next:
Was this article helpful?