NoRedInk's Peer Reviews feature empowers students to help each other become better writers. NoRedInk matches peers anonymously and guides students to provide structured, actionable feedback to their peers.
To preview a Peer Review from the student perspective, first head over to the Curriculum Library. From the Writing tab, click "Preview" next to Peer Review.
Creating a Peer Review
When you are ready to create a Peer Review assignment for your students, click "Assign" next to the assignment name in our Curriculum Library.
When you are ready for students to begin working on their Peer Review, click the "Start" button next to the assignment from your Assignments page.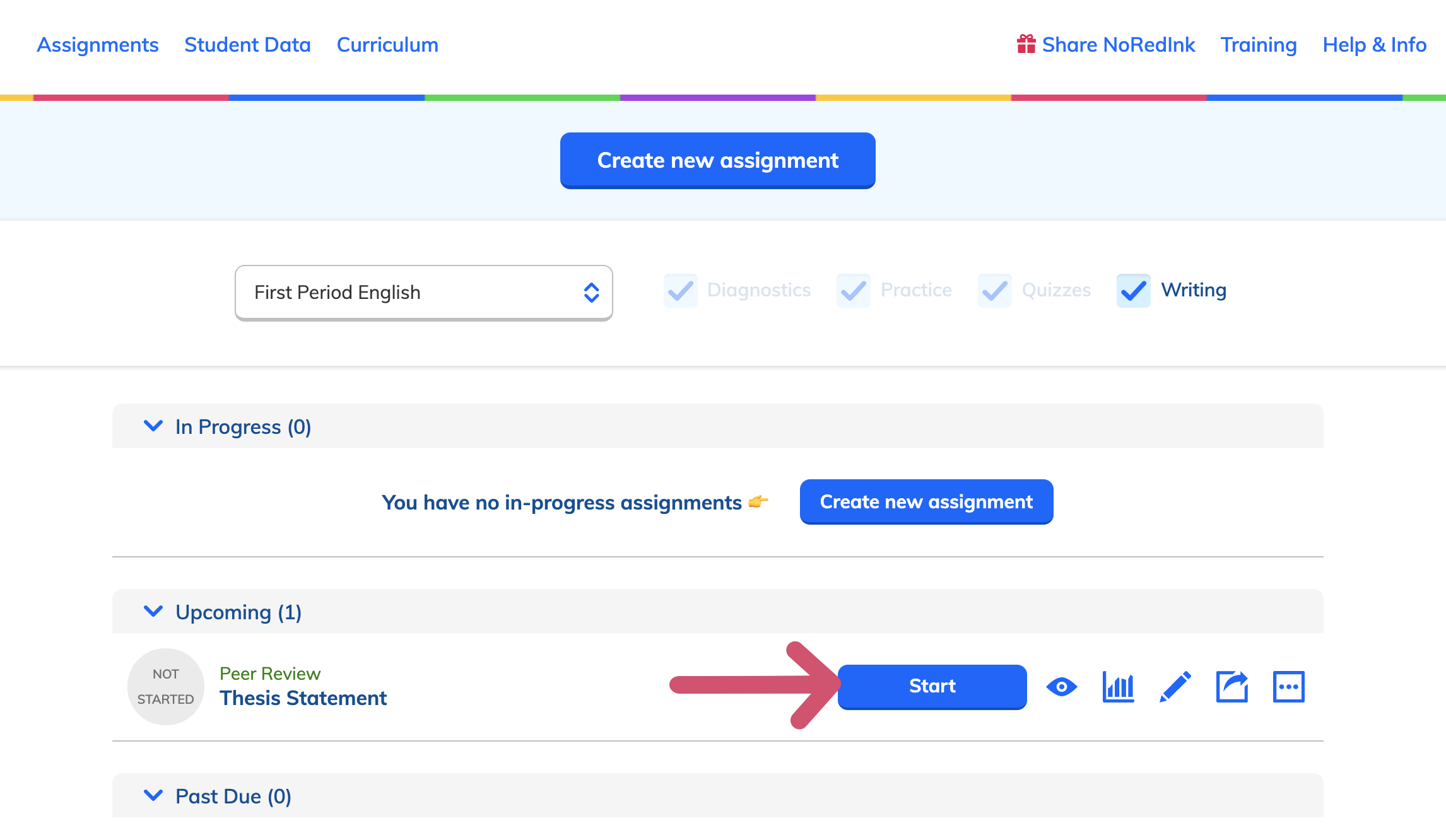 Next, you'll specify how many of their peers each student will rate and receive feedback from. The default is five, but you can choose any number between one and ten depending on your class' needs. You'll be able to skip students ahead a step if necessary while they are working.
You'll also specify a due date and time for your class. When you're all finished, click Start peer review in order to make the assignment available for students.
For information on how to continue with a Peer Review assignment after students have begun working, see
this guide
!
Was this article helpful?