If you would like to show students lessons or preview the questions in a given topic before sending them off to practice on their own, you can do so from our Assignment Library!
💡Teaching remotely? Consider sharing your screen with students to show the Assignment Library for modeling or pre-teaching skills!
First, go to the Assignment Library by clicking "Browse & Assign" at the top of your screen.
Use the search bar to look for the topic that corresponds to the example you'd like to use or select a specific activity you want to assign and browse through available topics.
Expand the Pathway to see all of the topics within it.
View sample lessons
Click
to see a sample lesson. If you need to see all lessons, click "View all lessons" to go through the lessons with your students. These lessons are the same tips that are shown when a student requests a hint during practice, or is in remediation.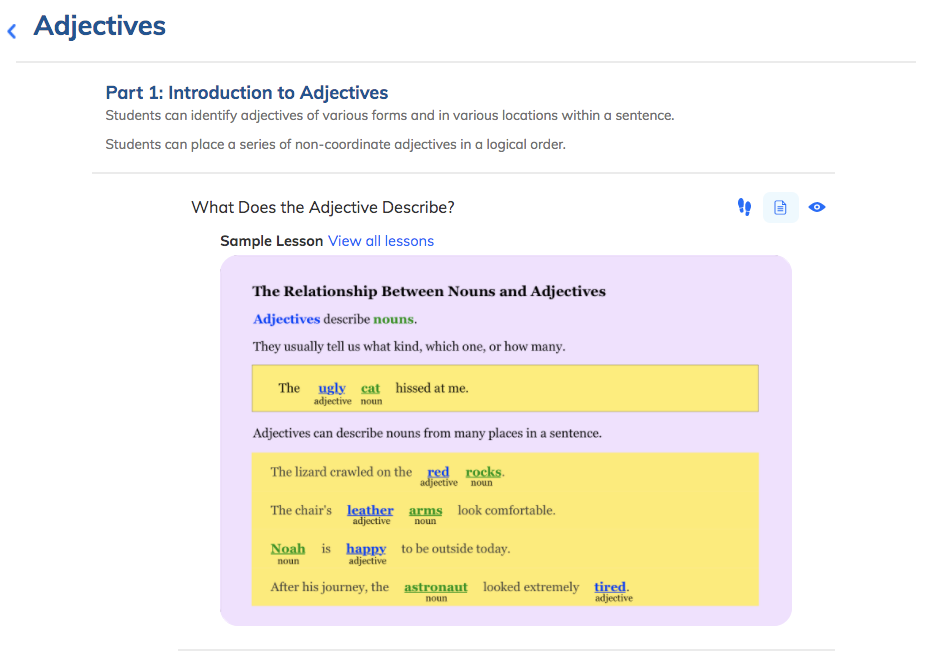 View interactive tutorials
Click

to view an interactive tutorial for this topic. Tutorials are available for many topics in NoRedInk.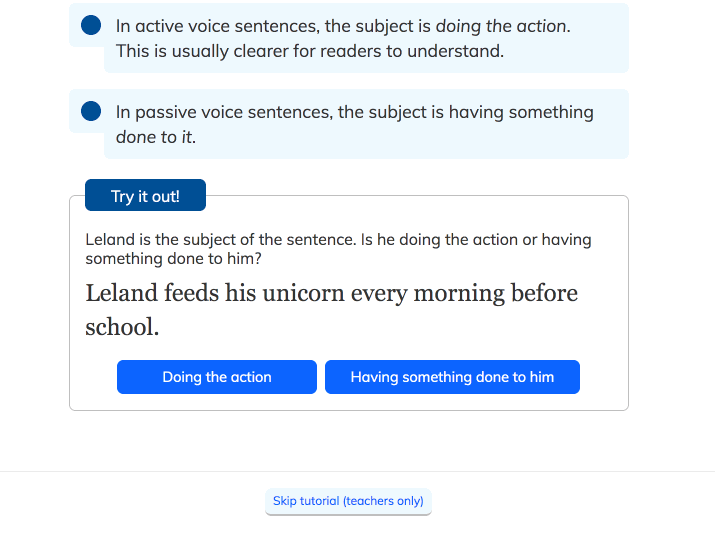 💡You can copy and paste the URL address to share a topic's interactive tutorial with your students.
Preview questions
Click
to preview questions the way student sees them during practice. Go through these exercises as much as you want! There is a teacher-only "View Answer" option if you need it.
If you answer enough questions to achieve Mastery on any topic in your teacher account, you will be able to reset the Mastery so that you can start again from the same place with your next class. (You can only reset mastery completely for yourself if you achieve full mastery.)
Students can also access lessons navigating to their "Learn" page. From there, clicking into an individual topic allows students to click "Lesson," which reveals a popup modal that contains more information on this particular skill. More information on how students can access Lessons can be found here: How do I practice topics on my own?