Diagnostic Types

Image: Choosing a diagnostic type when creating a diagnostic assignment
When you create a diagnostic assignment in NoRedInk, there are two types of diagnostics that you can choose from: Planning Diagnostic and Unit Diagnostic. This article will explain the differences between the diagnostics and give you an understanding about how and when to use each type.
If you're just getting started with NoRedInk, we also suggest reading this step-by-step guide to learn about how each diagnostic type fits into the recommended workflow in NoRedInk.
Planning Diagnostics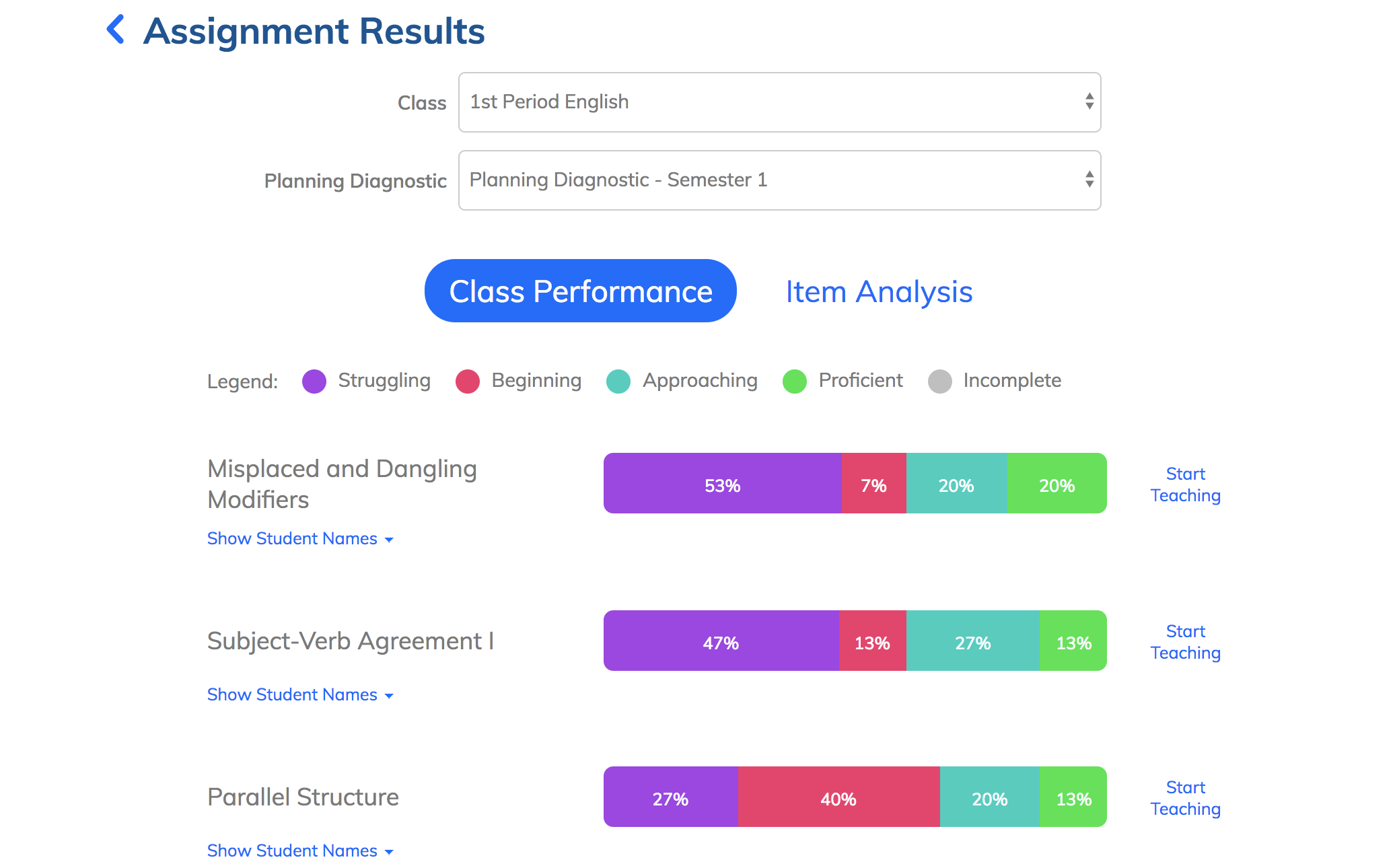 Image: Example of a Planning Diagnostics performance page
Planning Diagnostics are intended to help you create a long-term plan for your class. The question you're trying to answer is, "Where should I begin?" 
Planning Diagnostics are adaptive assessments that gather broad-strokes data about your students' strengths and weaknesses. At the end of a Planning Diagnostic, students will be grouped into performance bands, but not given a percentage grade. 
We recommend giving a four- to six-category Planning Diagnostic at the start of each school year, semester, or quarter. Learn more about how to use the results of your Planning Diagnostic here.
Unit Diagnostics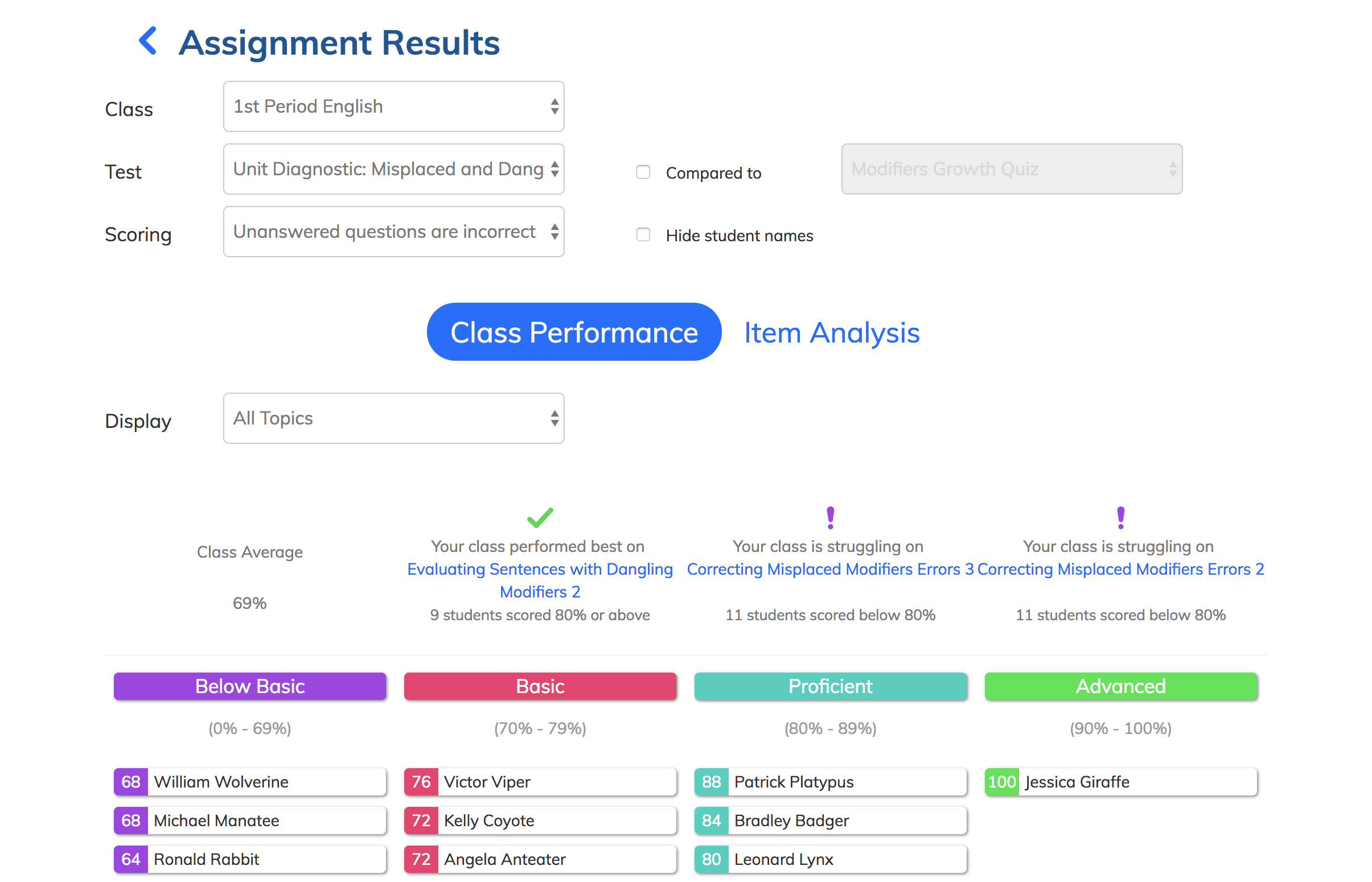 Image: Example of Unit Diagnostic performance page
Unit Diagnostics are targeted pre-assessments intended to give you a sense of what your kids know at the start of a unit. The question you are trying to answer is "What's the baseline for these students at the beginning of this unit?"
Unit Diagnostics are structured like a quiz, such that you can select specific skills to assess and students will receive a percentage grade upon completion. At the end of a unit, you'll create a Growth Quiz to compare to your Unit Diagnostic, and our engine will show you how students grew. 
We recommend giving a unit diagnostic at the start of each unit of study. You'll then be able to track student growth by giving an analogous Growth Quiz at the end of the unit. This graphic below help you get a sense of how we'd recommend using the assessments on the site. To learn more about connecting unit diagnostics, practice, and growth quizzes, click here.
Recommended use of NoRedInk assessments in a unit
Was this article helpful?