As long as new students have already joined your class, you will see their names listed when you go to create a new assignment.
Expand the drop-down "Choose Students" to view student names. You can either assign to the whole class by checking the box next to your class name, or select individual student names from the class list.
When a student joins your class late, you'll be emailed and you'll see a banner notification appear reminding you to check on any existing/past due assignments that the student(s) may need to be added to.
Note: You'll only get these notifications if your class has assignments that are past due.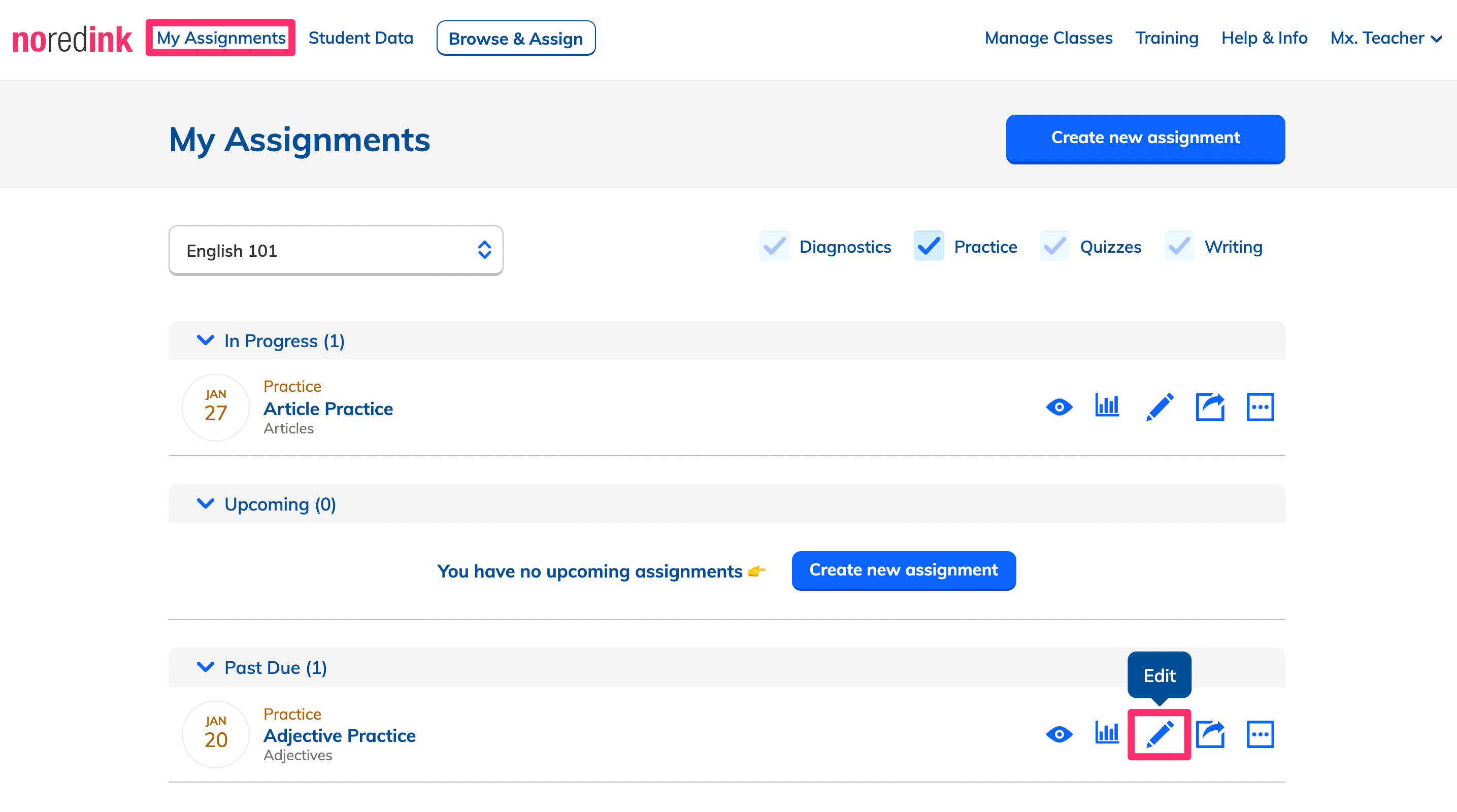 Note: When adding students to a writing assignment, you'll first need to click "Continue" at the bottom of the assignment form to move from the prompt step to the class list .