Overview
Keep reading to learn about NoRedInk features and resources that can help your students prepare for the ACT® and SAT®.
NoRedInk guides and resources
NoRedInk activities and in-app features
Browse and assign activities that align with SAT® and ACT® standards
Clicking "Browse & Assign" at the top of the page will allow you to access our Assignment Library. You can choose "Standards & Tests" to browse through activities that align with your standards and standardized tests.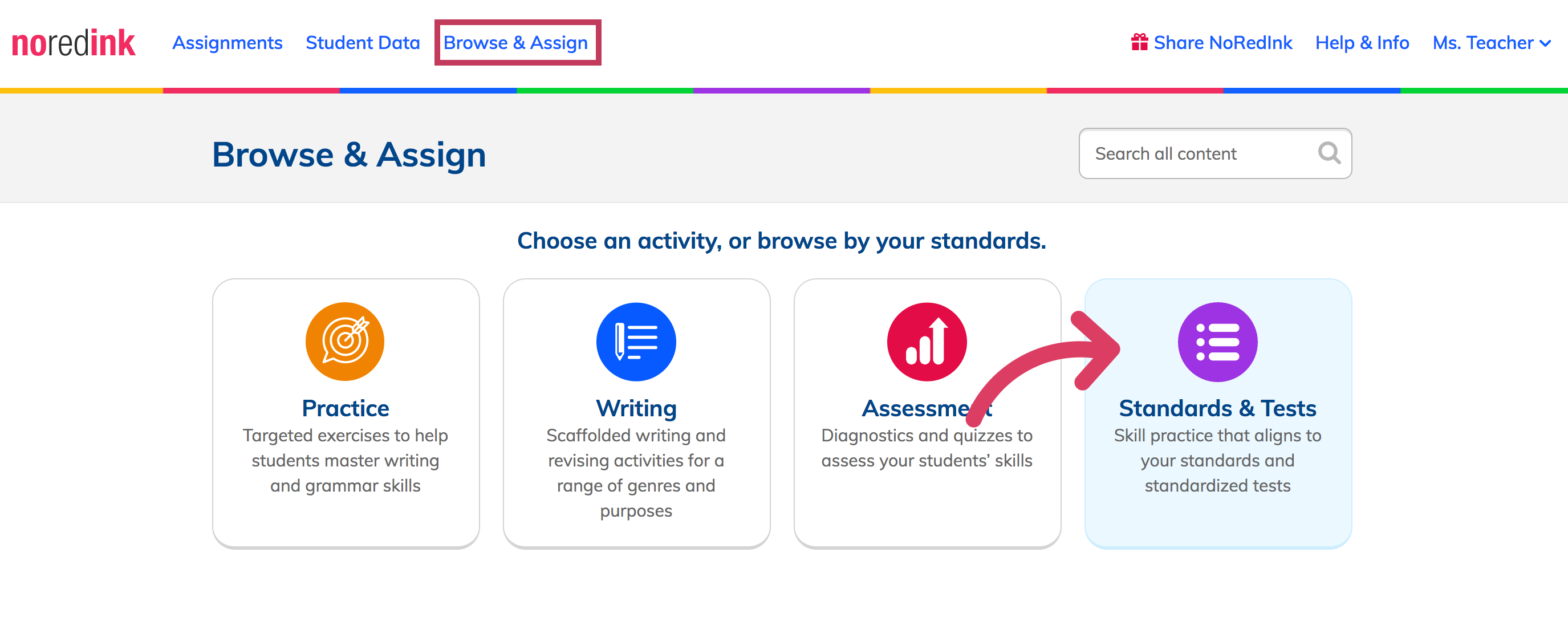 From here, you're able to browse activities that align with ACT® and SAT® standards and view Pathways that are mapped to each test.
Learn more about creating activities using the Standards & Tests page here!
You can also track your students' progress towards mastery as aligned to the ACT® and SAT® by viewing student mastery data with the ACT or SAT filters on. Click here to find out how.
Finally, admins can also use these filters when viewing student progress in Premium Usage Reports. This article provides information on how to access these reports.
ACT® and SAT® Passage Quizzes
ACT® and SAT® passages allow students to practice the most common types of grammar and conventions questions they'll encounter on the ACT® English Test and the SAT® Writing and Language Test. More information is available here.
Learn how to assign an ACT® or SAT® passage quiz in this article:
Learn about Passage Quizzes
tips for using the ACT and SAT Guided Drafts.
Was this article helpful?