Overview
Keep reading to learn about NoRedInk features and resources that can help your students prepare for the ACT® and SAT®.
NoRedInk guides and resources
NoRedInk activities and in-app features
Browse and assign activities that align with SAT® and ACT® standards
Clicking "Browse & Assign" at the top of the page will allow you to access our Assignment Library. You can choose "Standards & Tests" to browse through activities that align with your standards and standardized tests.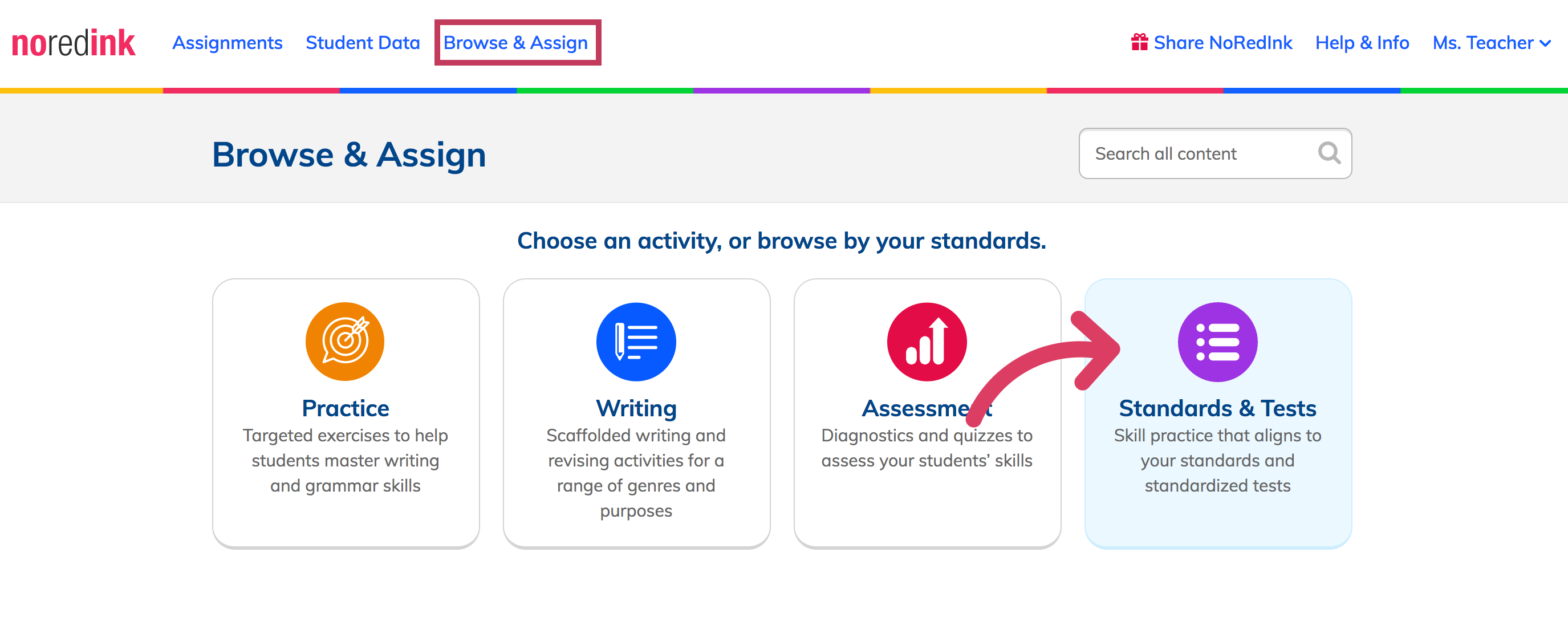 From here, you're able to browse activities that align with ACT® and SAT® standards and view Pathways that are mapped to each test.
ACT® and SAT® Passage Quizzes
ACT® and SAT® passages allow students to practice the most common types of grammar and conventions questions they'll encounter on the ACT® English Test and the SAT Writing and Language Test. More information is available here.
Learn how to assign an ACT® or SAT® passage quiz in this article:
Learn about Passage Quizzes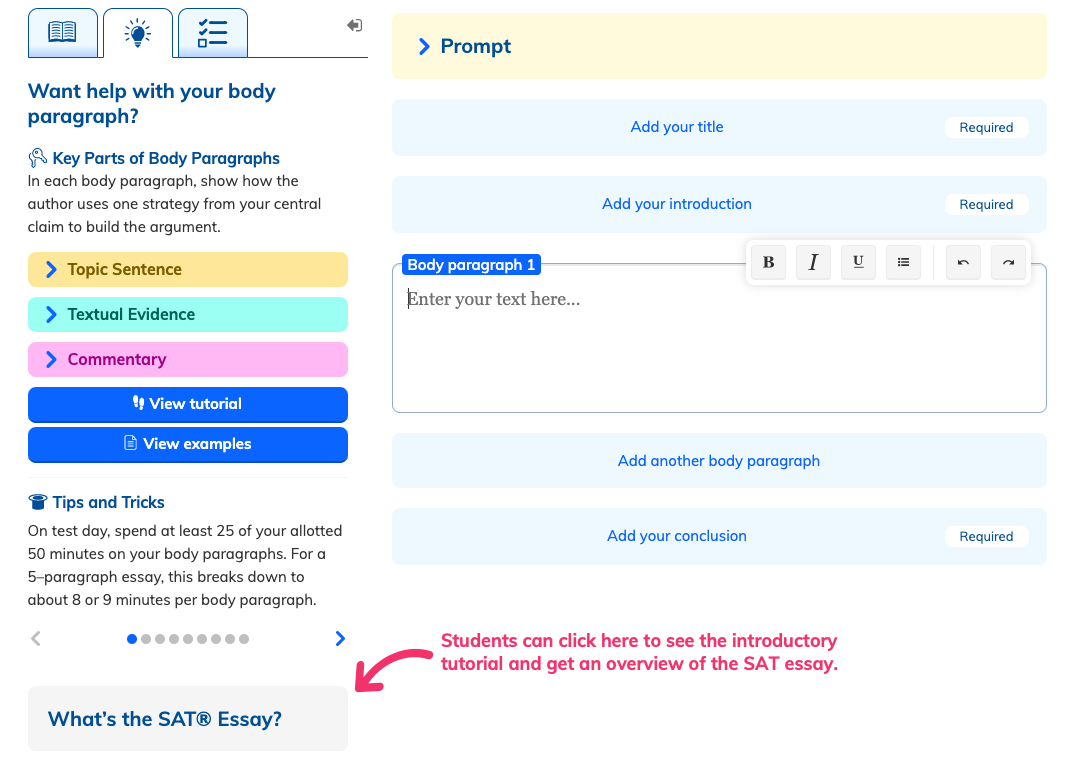 tips for using the SAT Guided Draft.
Was this article helpful?