In light of the many school closures as a result of COVID-19, Premium Passage Quizzes, including ACT and SAT passages, will be available for all users through the end of the 2019-2020 school year.
NoRedInk's ACT and SAT passages allow students to practice the most common types of grammar and conventions questions they'll encounter on the ACT English Test and the SAT Writing and Language Test.
While our other passages focus on specific learning pathways, each ACT or SAT passage assesses students on a variety of different skills. The reading level of ACT and SAT passages is also higher to more closely mimic the authentic test-taking experience. Additionally, each question will require students to select from four possible answer choices. Distractors have been crafted to match the kinds students will see on the ACT and SAT.
Like our other passages, ACT and SAT passages:
feature high-interest content
can be assigned as quizzes
provide students with instant feedback and the opportunity to fix their mistakes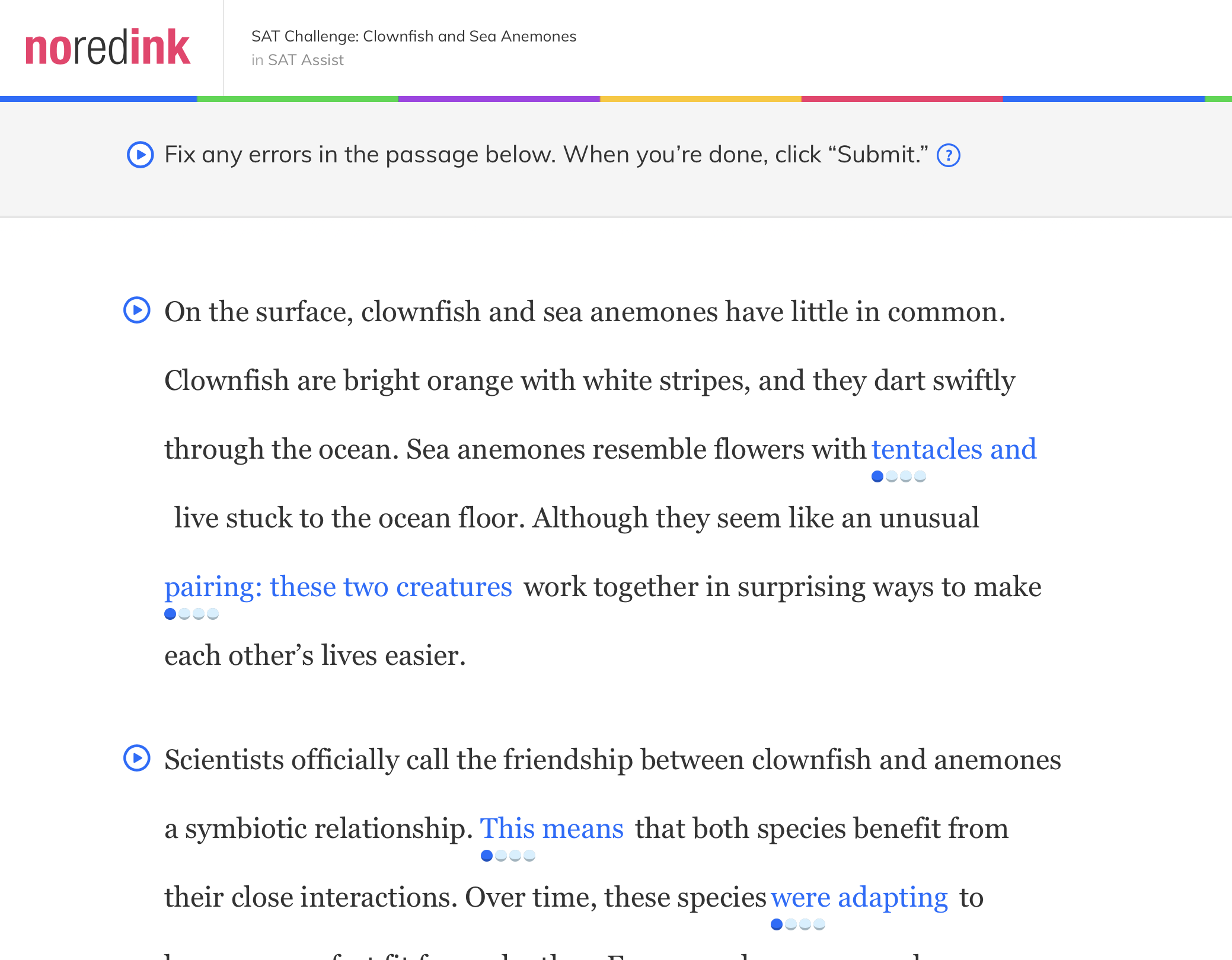 To assign an ACT/SAT passage, first head over to our Curriculum Library. From there, you can view a list of passages by clicking "SAT and ACT" under the Grammar & Conventions tab. Once you've identified which passage you'd like to assign, click the "Assign as Quiz" icon on the right.
Was this article helpful?