What is a Growth Quiz?
Growth Quizzes allow teachers to create a quiz that can be compared to an earlier Unit Diagnostic or Quiz. After the Growth Quiz is complete, we'll compare the two scores for each student. The Growth Quiz asks the same number of questions on the same concepts as the Unit Diagnostic or Quiz, but uses entirely new questions.


Note: In order to assign a Growth Quiz, you must first assign a Unit Diagnostic or Quiz so that you have two assessments to compare!
To create a Growth Quiz
From your Dashboard, click "Assignments."
Find the original Quiz or Diagnostic that you want to base your growth quiz on.
Click the "Create growth quiz" button. (See the screenshot below.)
On the screen that follows, set your growth quiz's due date and assign it.
Note that if you attempt to assign a Growth Quiz to a class that did not take the original Unit Diagnostic or Quiz, our engine will assign that class a new Quiz.
To compare Growth Quiz results to Unit Diagnostic
From your list of assignments, click on the Results (graph) icon for your Growth Quiz.

Check the checkbox for "Compare to," then select your growth quiz at the right.
You'll then be able to see how much your class has grown as a whole, and how students have progressed as individuals.
Check the checkbox for "Hide student names" if you would like to anonymize options to celebrate class-wide growth!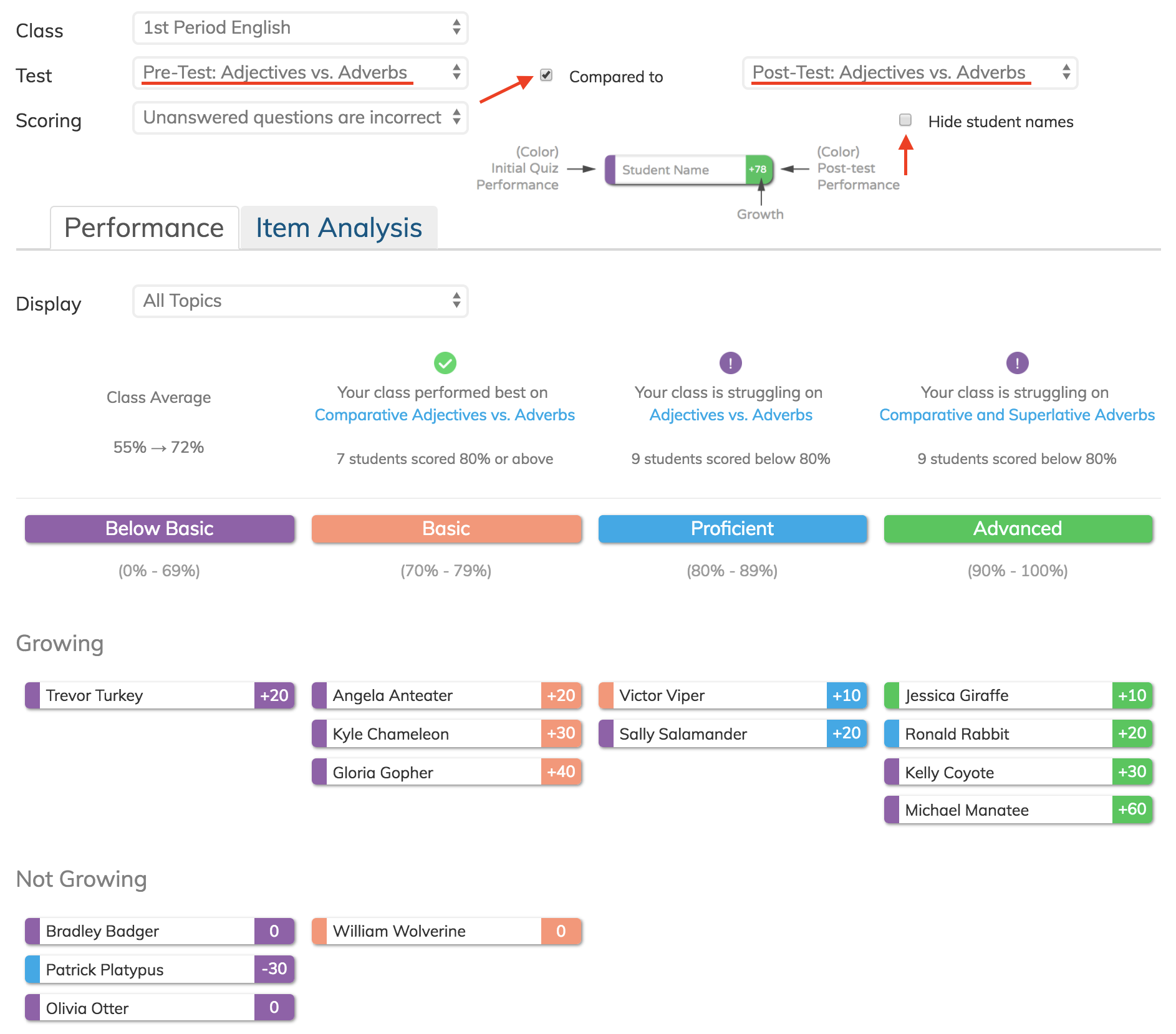 Additional resources