NoRedInk offers robust resources to help Minnesota teachers prepare students for state testing.
On this page:
Evaluate which skills students need to practice most
On the Planning Diagnostics page, you'll find pre-made planning diagnostics aligned to your state's standards for each grade, as well as to the ACT and SAT.
Your diagnostic results will help you identify which language skills students need to practice most and assign work to reinforce those skills.
From your diagnostic results page, we recommend starting a unit on a given skill and track students' progress through a short diagnostic, practice, and growth quiz. (Check out our Example Unit Plan for one way you could plan units based on the results of a Planning Diagnostic.)
Discover activities by state standard
If you already know which specific standards your students need to work on, browse activities on our Standards & Tests alignment page.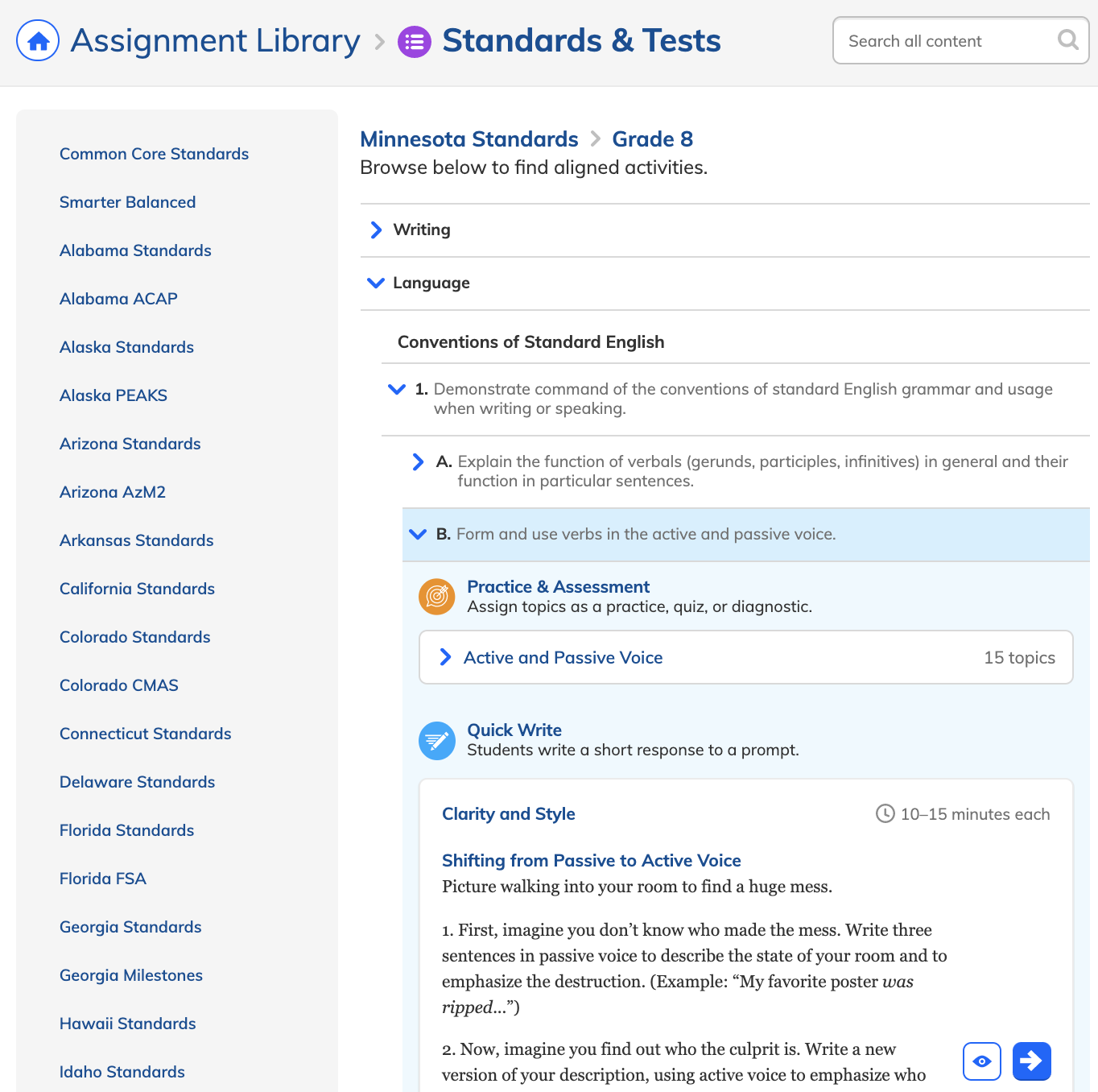 Prepare students for the ACT® and SAT®
Check out our article on Using NoRedInk to prepare for the ACT and SAT.