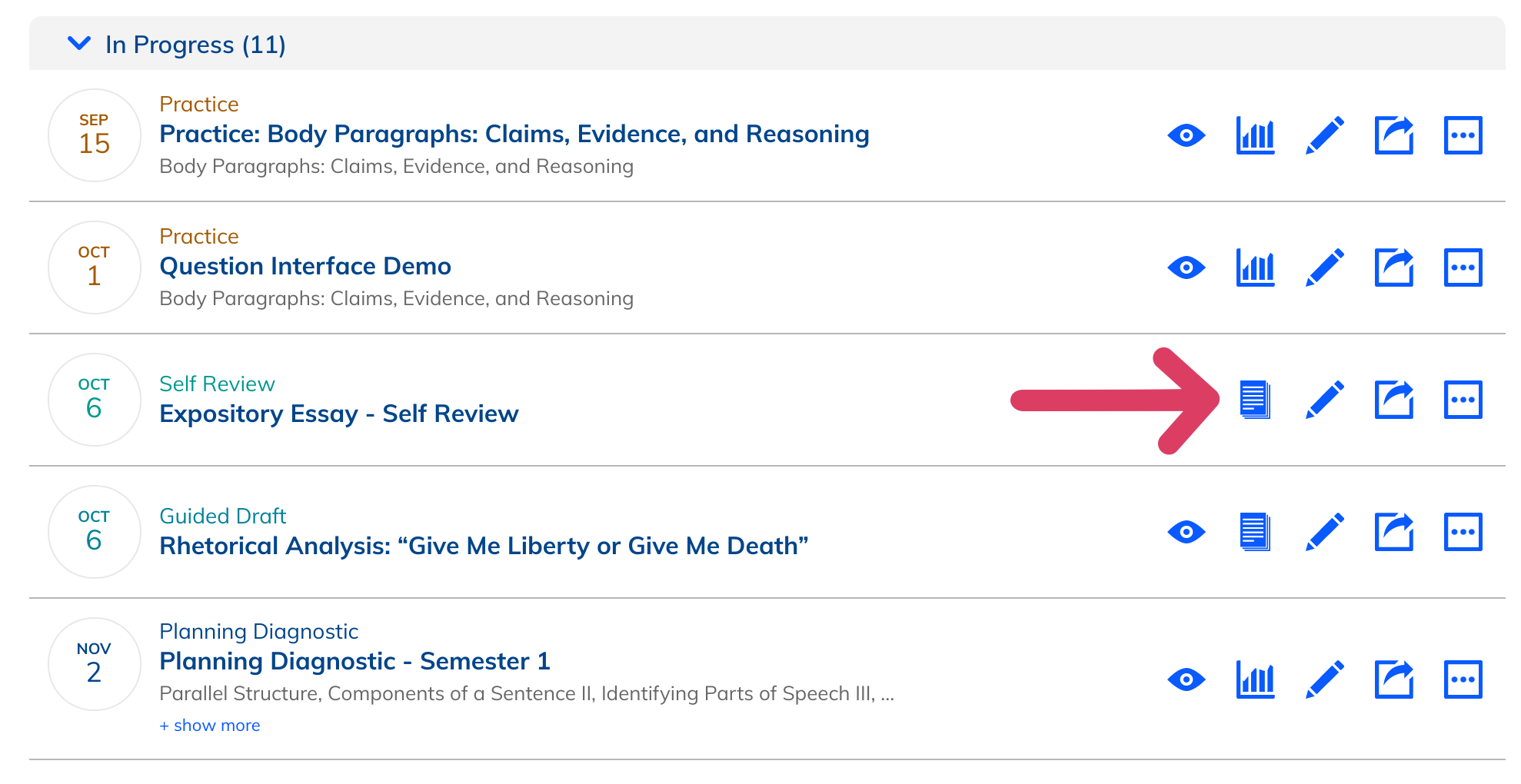 Note: At the moment, there's no way to return a student's Self Review writing back for additional revisions.
Clicking the "Responses" tab will allow you to view more information on some of the changes that students made throughout their revision process. You can view reflections that students selected after highlighting portions of their essay as well as whether or not the student made revisions.
Was this article helpful?