NoRedInk offers resources to help teachers in each state prepare students for state testing.
Browse and assign standards-aligned activities
Clicking "Browse & Assign" at the top of the page will allow you to access our Assignment Library. You can choose "Standards & Tests" to browse through activities that align with your standards and standardized tests.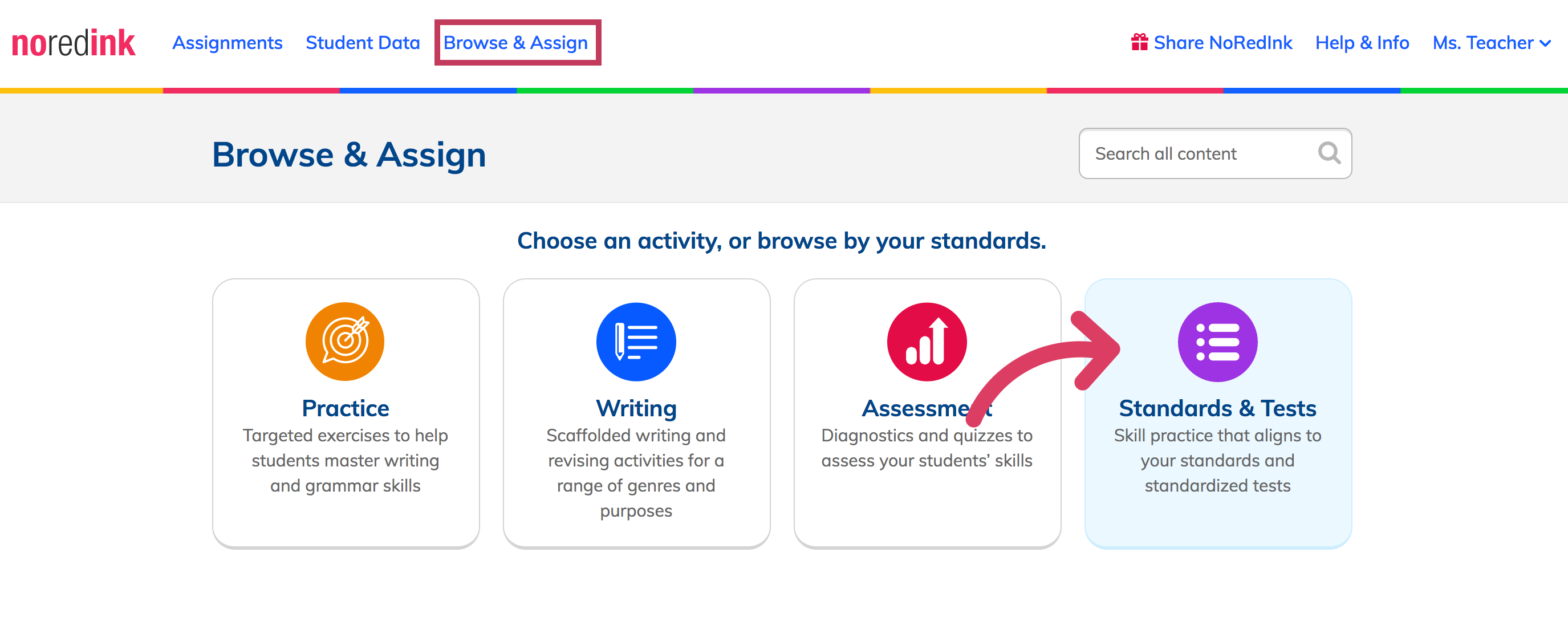 From here, you're able to view Pathways that are mapped to your state standards. Review these pathways in the weeks and months leading up to testing.
Learn more about creating activities, including fully mapped state standards, using the Standards & Tests page here!
Support students on the essay with State Test Guided Drafts
Our State Test Guided Drafts provide just-in-time support as students write practice essays.
In these assignments, students will write on real past test prompts, and you will grade them on the official state test rubric. Students can practice drafting their essays with the support of tips and examples for strong writing in the appropriate genre.
These Guided Drafts are best suited to help students practice writing skills and gradually work towards successfully writing an essay in timed conditions with less support.
Some best practices for using these assignments include:
Was this article helpful?