All text-based writing assignments on NoRedInk include a recommended grade range.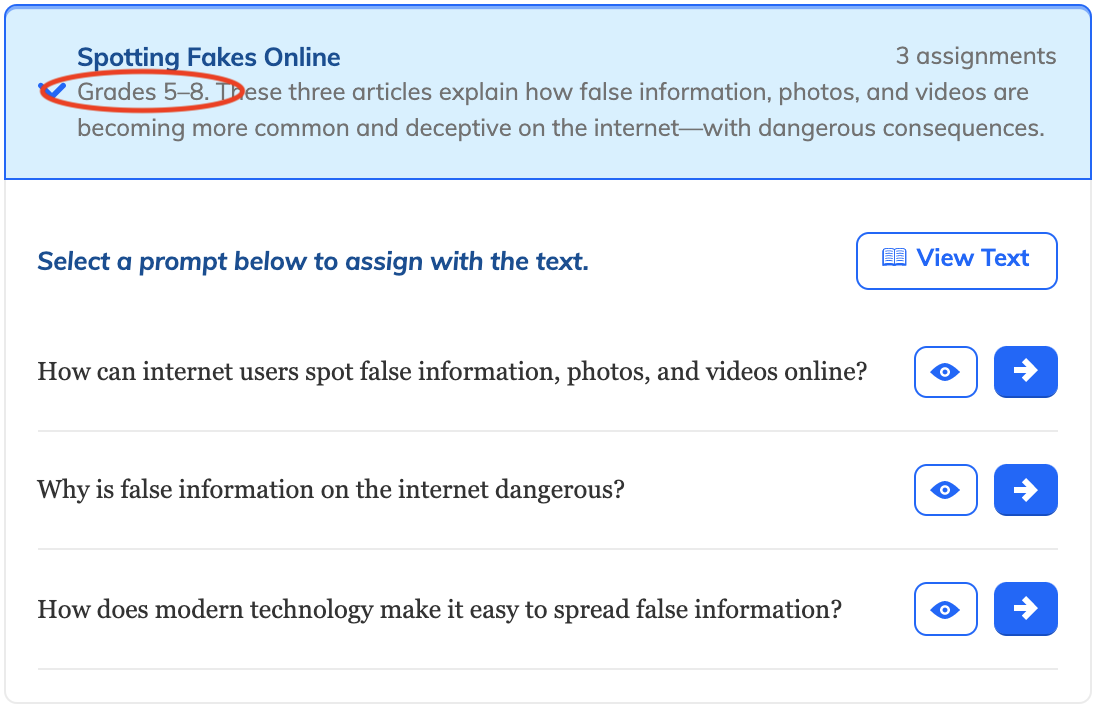 We determine these grade ranges using a holistic evaluation process, weighing the factors below (among others):
Quantitative measures
Qualitative measures

the complexity of the text's structure
how explicit vs. implicit the text's ideas are
background knowledge requirements
maturity of themes
presence of advanced, archaic, or domain-specific vocabulary
the difficulty level of the task (how students use the text)
If you want students to focus on developing their writing skills (perhaps because a genre of writing is new to them), you may want to choose a text where their grade level is in the upper part of the range (e.g., a "Grades 8+" text for 10th grade). If your primary goal is to challenge students as readers, we recommend choosing a text where their grade level is at the bottom of the range (e.g., a "Grades 10+" text for 10th grade).
Ultimately, you know your students best! Our grade ranges are just a starting point to help you find assignments that match your class's needs and your instructional goals. If you're interested in more detail about the complexity of specific texts, consult this PDF: Lexile Levels of Texts on NoRedInk.