Overview
If your school or district is using NoRedInk with Clever for roster syncing and single sign-on, this article will answer some common questions you might have about accessing your account, rostering, and troubleshooting.
Clever integration including automatic course and roster syncing is currently available for Premium users only. To learn more about NoRedInk Premium, click here.
Account Access Questions
💡Your school/district might call your Clever portal by a unique name! If you're not sure where to find your portal, ask your school technology contact.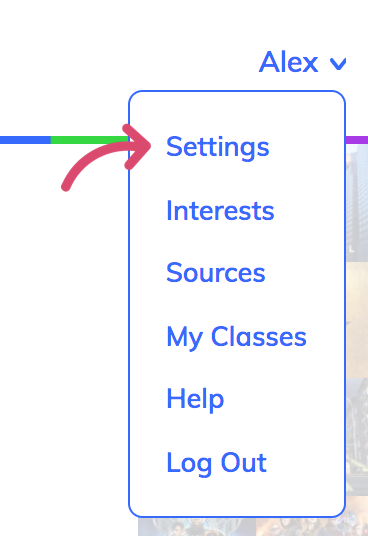 Once the associated Clever account is removed, if necessary, you'll be able to link another Clever account.
Rostering Questions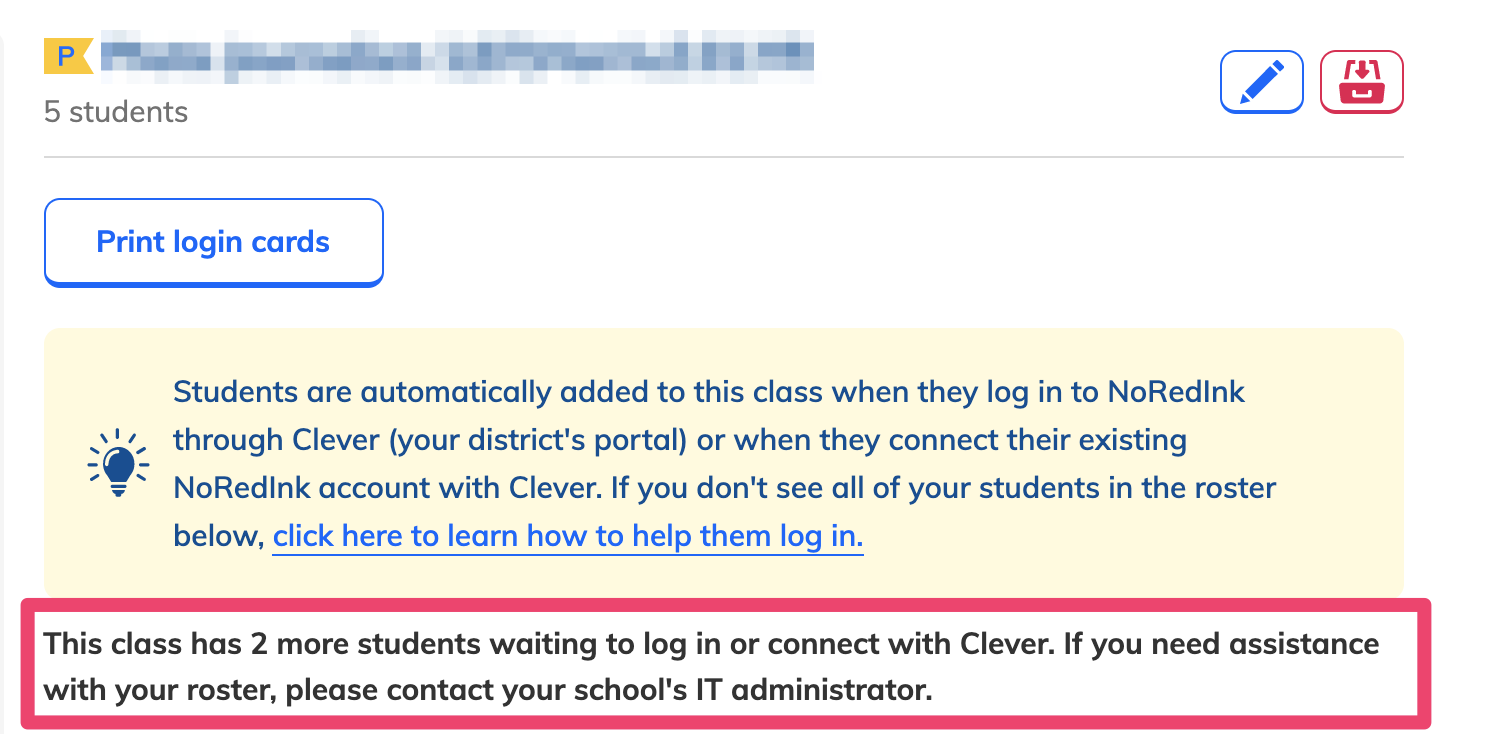 Then, follow the steps in this article to log in via Clever or connect your account with Clever.
The names of my classes in NoRedInk seem to be incorrect. What can I do?
Your district may have reused the same Clever section from a previous year or period. Since we sync over the class name from Clever to NoRedInk only once, so as to not overwrite a new name you may have given to it in NoRedInk, the class name could be the same as it was in the previous year or period for the corresponding Clever section.
To find out the current name for the class in Clever, simply go to the "Manage Classes" page in NoRedInk and find the name as shown below. You may copy and edit this yourself!
Some teachers teach a single class section that has been entered in Clever by their district as multiple classes. For instance, a teacher may see an English 101 class along with an English 101 ELL class in NoRedInk.
If you are a teacher at a district who sends such separate classes to NoRedInk but you would like to manage them as a single class in NoRedInk, our Support Team can help! We highly recommend that you reach out with a request to link your classes before students begin any work. To submit a request, please complete this form and provide the following information:
Which of your classes would you like to be your main class? (Provide the name of a single class.)
Which of your other classes would you like to be treated as part of your main class? (Provide the name(s) of one or more classes.)
We'll get back to you quickly and provide any next steps via email. Until you hear back from us, please refrain from assigning students work if possible.
Admin Questions
For more information, see the full NoRedInk and Clever Admin Guide here.
Note: If any of these fields are not shared, it will result in errors during the student and teacher experience.
Read this article to learn our recommendations for sharing data with NoRedInk during semester rollovers.