How are Quick Write assignments graded?
After a student submits their Quick Write writing, they'll receive an automatic completion grade, based solely on word count. This grade can be edited by teachers.
The completion grade is based on the number of the words students write relative to the minimum word length you specified when creating the assignment. If students choose to write less than the minimum length, they will get credit proportional to the length of the writing that they did produce.
For example, if a student writes 75 out of the required 150 words, they will receive a 50% on the assignment, and they will receive 50% of the points for that assignment. If you did not set a minimum word count, then all students will receive grades of 100% when they submit their writing.
How to edit Quick Write assignment grades
Once students submit their writing, you have the ability to edit their scores and leave them feedback.
To leave students review assignment scores and leave feedback, follow these steps:
1. From the Assignments Page, click the Results icon next to your assignment.
2. Click "View" next to the student that you would like to grade.
3. Click the pencil icon to edit the student's score.
4. Leave the student a comment if you would like. You can also save comments if multiple students need the same feedback!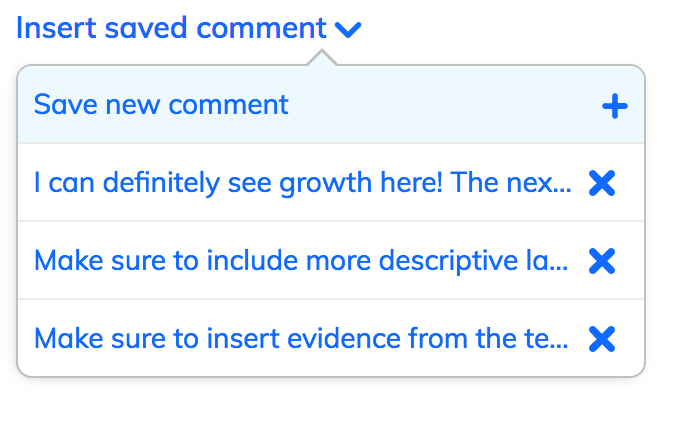 Type a comment in the text field or insert a saved comment
Was this article helpful?