Understanding progress during the assignment

Image: practice question
1. The colored bar at the top of Practice shows students how many questions they need to get right to master the topic. When students answer questions correctly, they'll move up through four levels to mastery.
2. In the example above, the student has already mastered three levels, represented by the colored circles. They'll have to answer two more questions correctly to fill up the practice bar and complete the final level, after which they'll receive a green checkmark for the topic mastered.
3. The number in the top right shows the students how many questions they have already answered. In this example, the student has answered 6 questions.
What happens when students get a question wrong?
Image: practice question after getting question wrong
1. When students get a question wrong, their scores do not go down. Instead, they enter a "frozen" mode. Once they answer three questions correctly in a row, they'll be able to return to normal Practice.
In the example above, the student got a question wrong, which put them into frozen mode. The student then got two more questions wrong while frozen before getting one right. If the student gets the next two question correct, they will return to normal Practice.
2. When a student gets a question wrong, the "Show Hint" option appears. By clicking this option, students can review the topic's lesson before trying to answer the next question. Correctly answered questions that are submitted after viewing a hint are not counted towards the 3-in-a-row. If students use a hint to answer their question, they will be prompted to try again without using hint.

Message after getting question correct after using a hint
How can students review their mastery level per topic?
In a Practice assignment or learning pathway, students will be able to see their mastery level on each topic.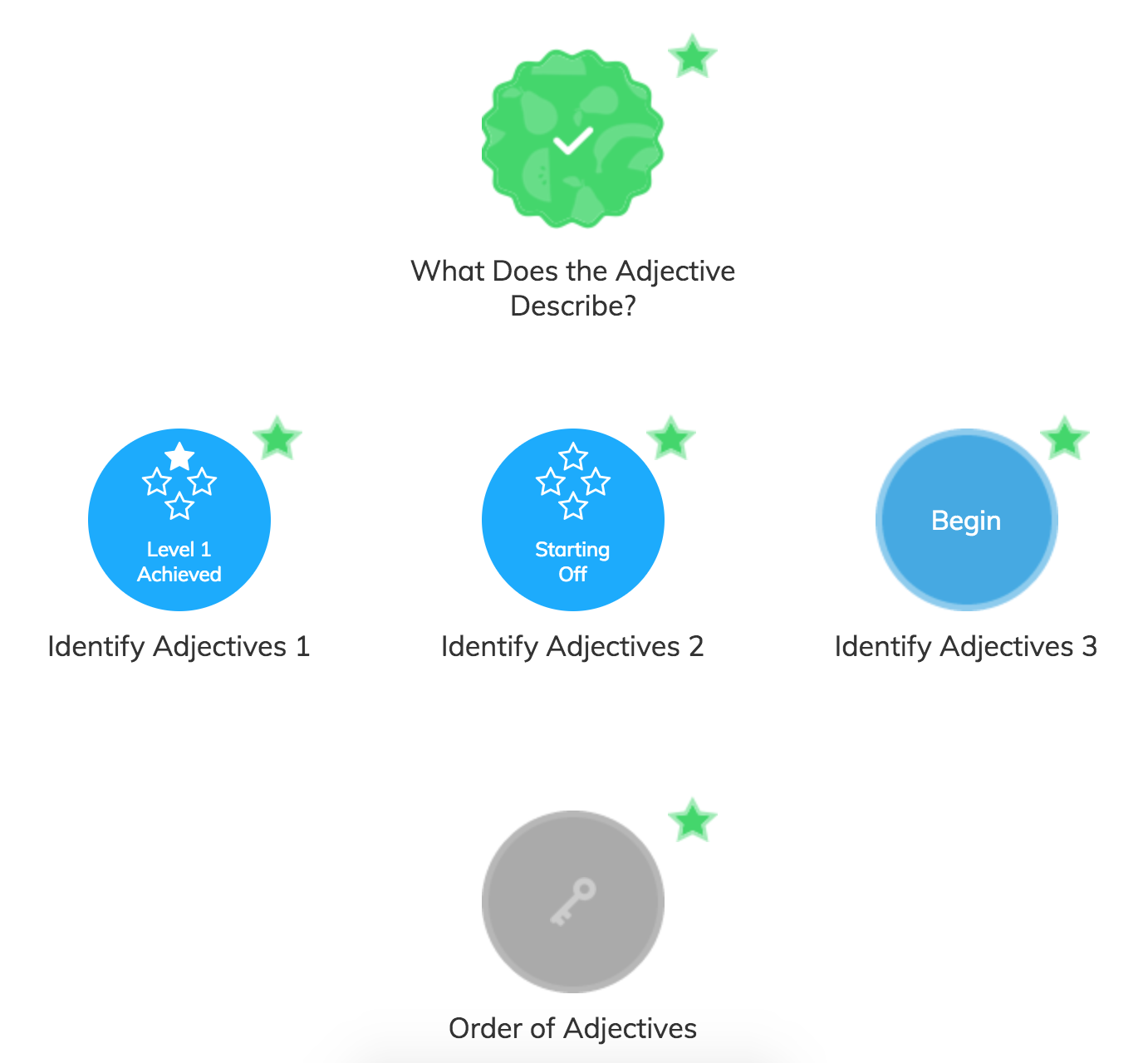 Sample practice assignment view
In the example above, the student has mastered "What Does the Adjective the Adjective Describe?"
Additional Resources
Was this article helpful?