💡Provide more targeted feedback by highlighting student writing! To learn more, click here.

Performance page: Viewing overall class progress
To assign a Guided Draft, click here!
When you click the "View Writing" icon from your Assignments page, you can see which of your students have submitted drafts, are still writing, and haven't started.
At the top of the page, under "Ready for grading," you will see students who have submitted drafts and are ready to grade. Under "Still working," you will see students who have begun writing ("Writing in progress") and students who have not yet started the assignment at all ("Assignment not yet started").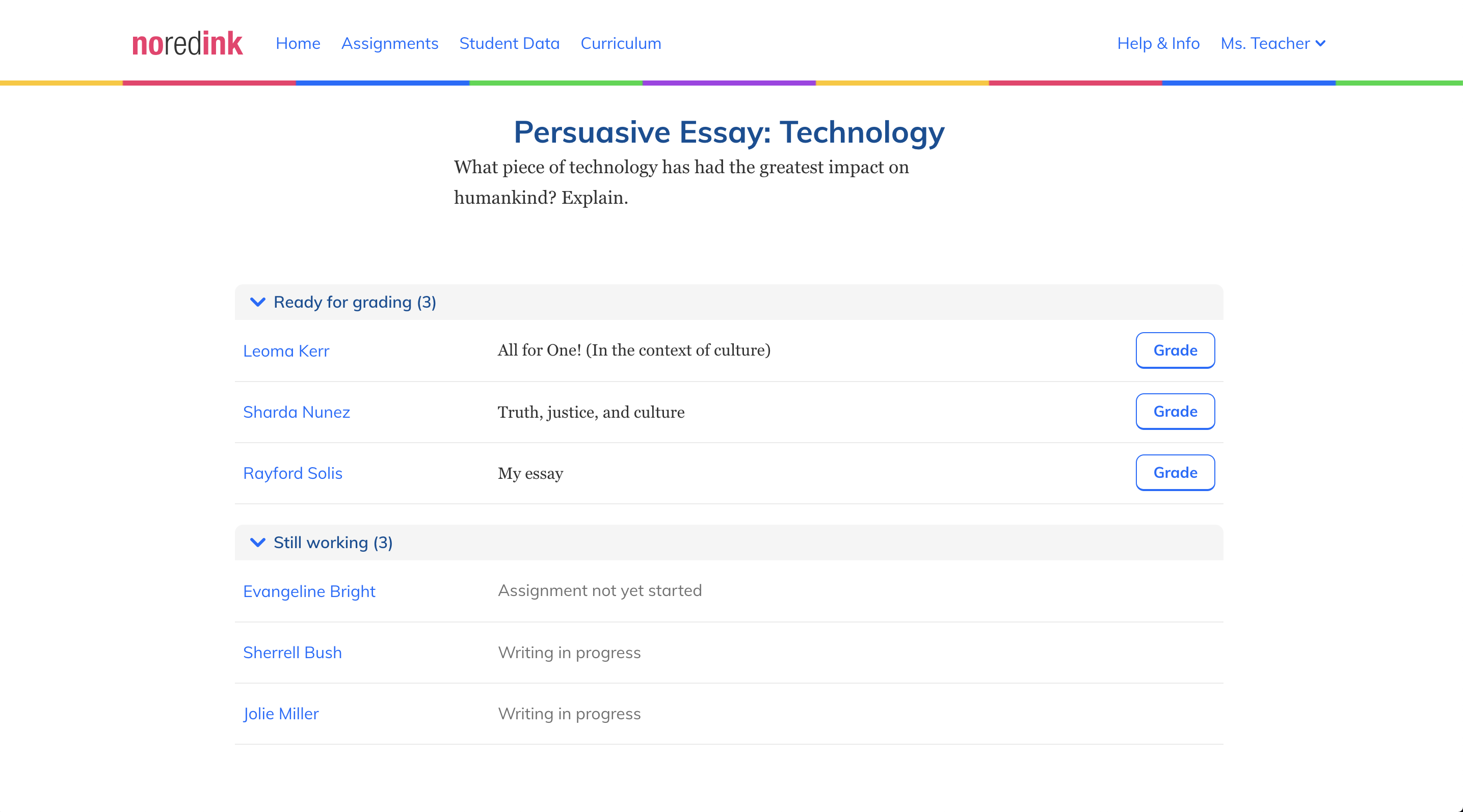 On this same page, once the student has submitted his or her draft, you can choose to either post a grade or return the draft back to the student for revision (essentially "unsubmitting" the student's writing).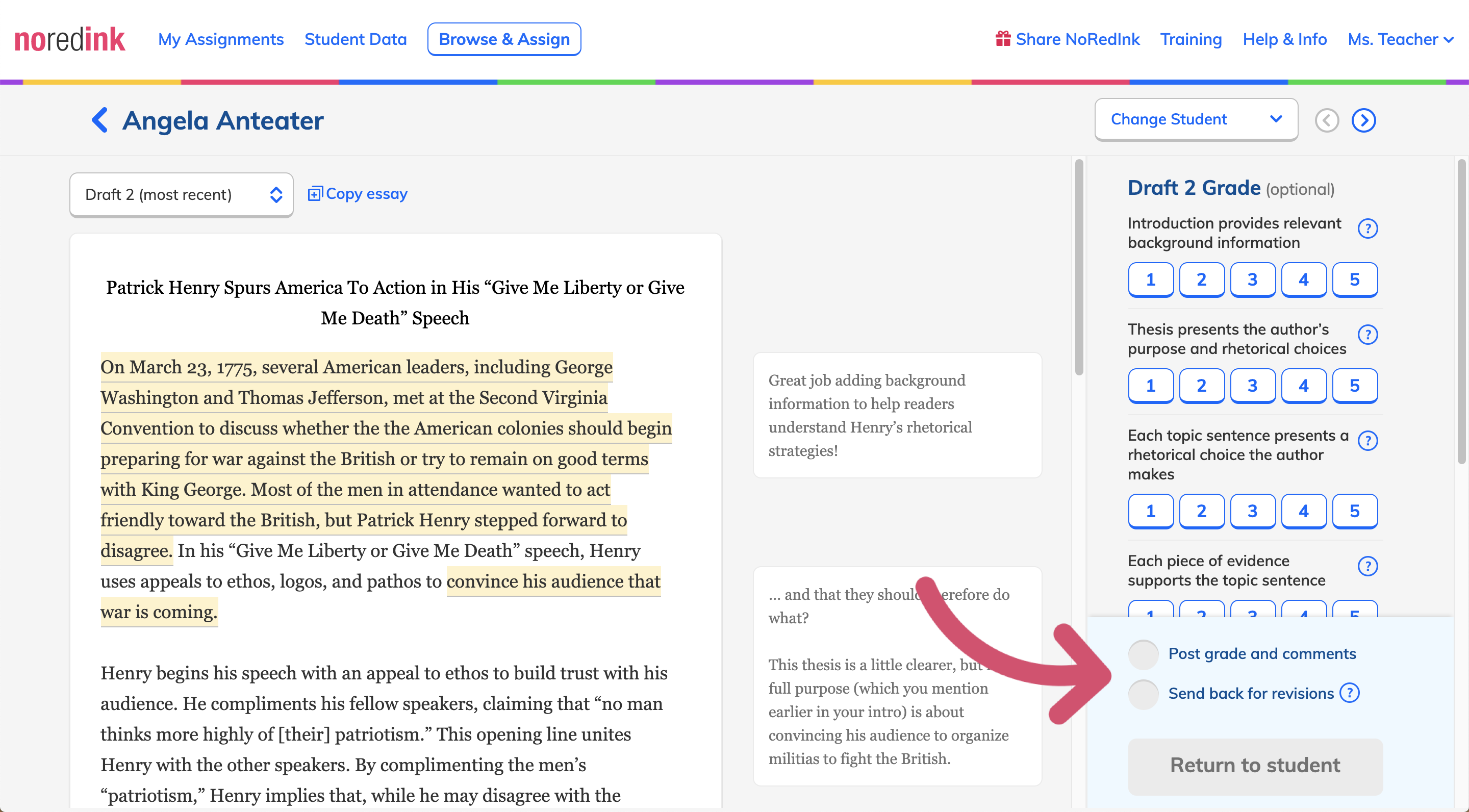 Once you've given qualitative or quantitative feedback, you can choose to either:
Reviewing version history
After students have submitted a revision of their Guided Draft, you'll be able to view each version of their essay from their individual results page. This makes it easy to track changes across drafts during multiple rounds of revision.
While viewing a student's submission, you can toggle between versions by clicking the dropdown menu in the top left corner of the screen. You will be able to view previous grades and comments associated with that version.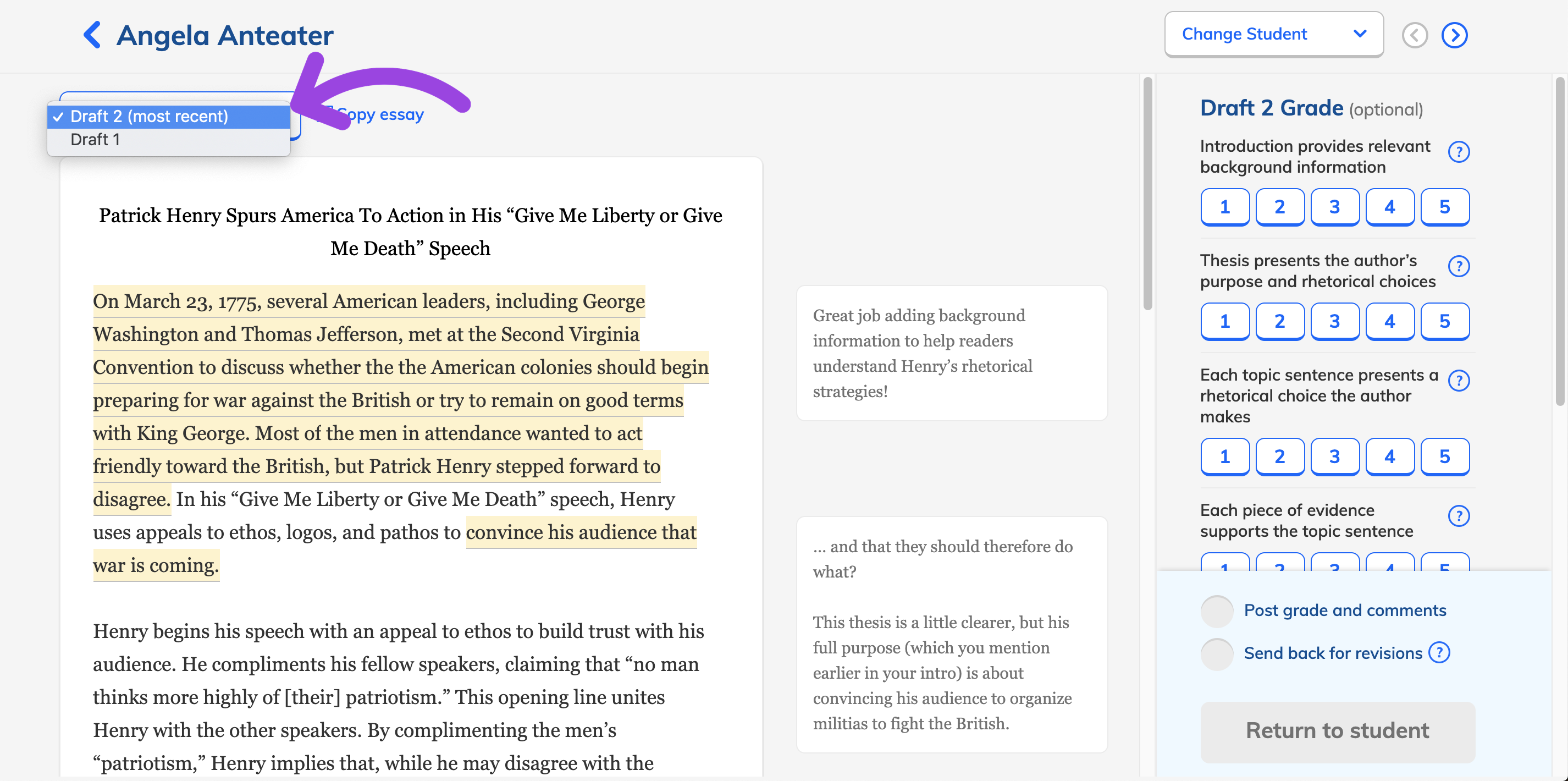 Once you've finished reviewing student work, you can choose to post a grade or request an additional revision. If you request another revision, you'll continue to see student draft versions listed in the dropdown shown above.
Learn more about Guided Drafts