With Quiz and Diagnostic type assignments, you'll be able to view an answer key for the sentences your students will receive on their quiz.
Note that answer keys are not available for Practice assignments because these assignments adapt to student performance (Mastery).
As soon as you assign a quiz, you can view the answer key by first navigating to your assignment list by clicking "My Assignments" at the top of the page.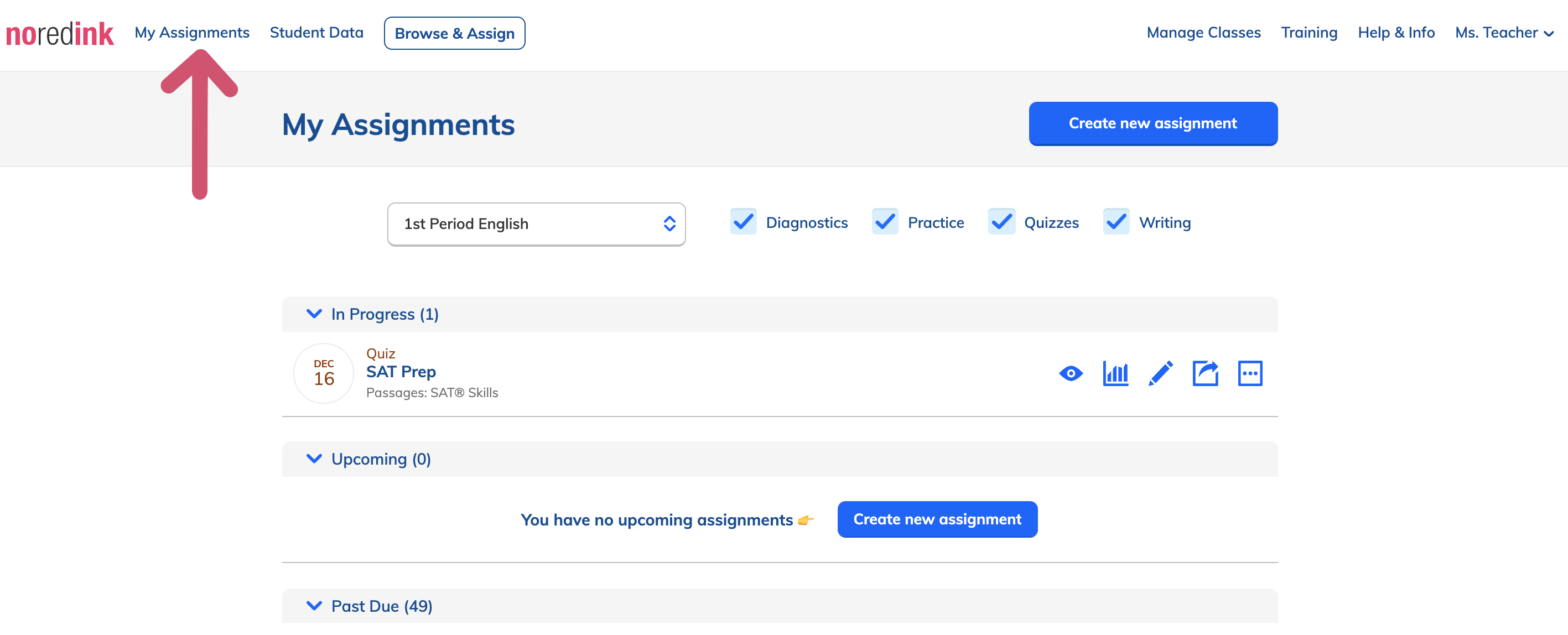 Now, click the ellipses button next to the assignment name and select "Answer key" from the dropdown list.