When you first log into NoRedInk, you'll be shown a screen where you have to select topics you're interested in before you can see your assignments. The interests you choose will be shown in the sentences you work with in NoRedInk, so be sure to pick things you care about or that will make you laugh while you work.
Here's what you'll see when you sign up: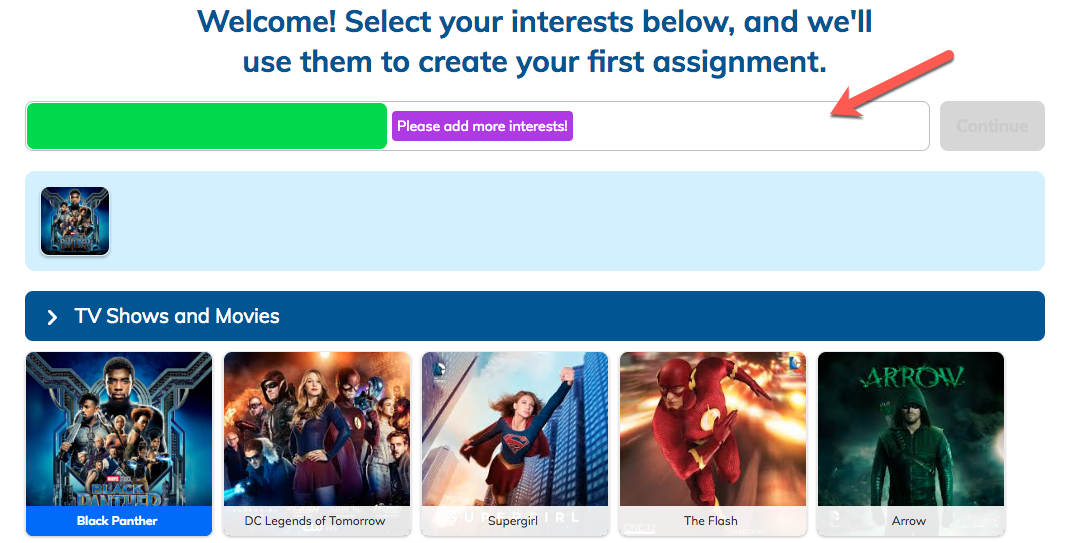 Fill this bar to continue! 
As soon as you select enough interests, you'll be able to continue and work on your assignments. If you're having trouble selecting enough interests, click here for some tips!
If you change your mind about the interests you selected and want to update them later, follow these instructions.
Want to suggest new interests? Click here!