Yes! Students can use one account to enroll in multiple NoRedInk classes.
Teachers cannot add students to multiple classes from the teacher interface; a student must log in to his or account and join new classes from his or her account.
Ensure that students log into an existing NoRedInk account if they already have one; students should not create more than one NoRedInk account, as separate accounts cannot be merged.
To join more than one class:
The student should log into his or her account.
The student should click on the "My Classes" link under their name and add additional class codes to enroll in multiple classes. Click here if you aren't sure how to find the class code.

Once a student is enrolled in more than one class, the option to pick which class to view will appear on their home page.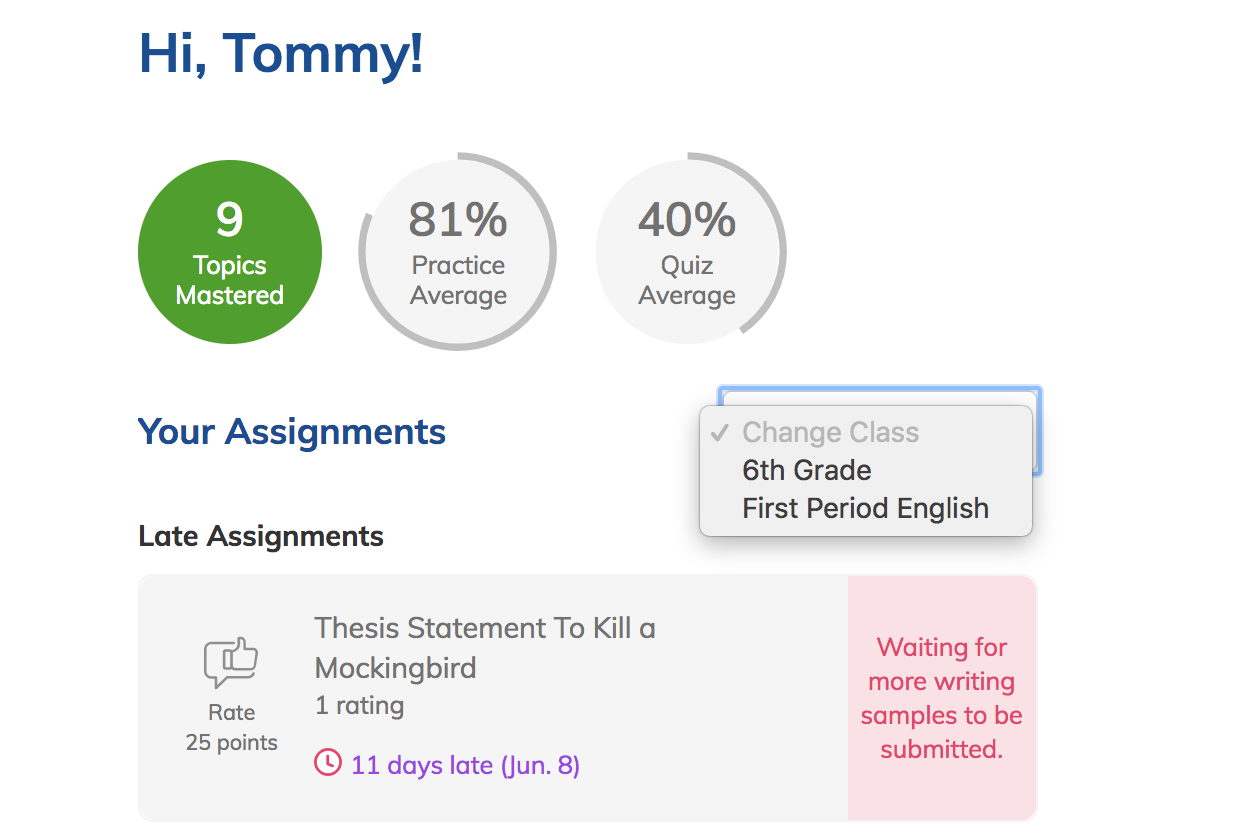 Was this article helpful?