What are Quick Writes?
Quick Writes are a lightweight exercise that makes creating, organizing, and grading assignments a breeze. Quick Writes are great for journaling and bellringers.
Quick Writes can be used to serve a range of purposes, from building writing fluency and developing specific writing skills to assessing understanding of course content.
How do I assign a Quick Write?
To assign a Quick Write, first head to our content library by clicking "Browse & Assign." Next, click "Writing" to view NoRedInk's Writing activities.
Click "Browse prompts" to explore our library of pre-made assignments.
While browsing prompts, you can click the

eye icon to preview the student view of the assignment or click the arrow button to assign this prompt.
You can also click "Create Your Own" to add a custom prompt.
After creating or selecting a prompt, you can customize your assignment in the following ways:
Add sources that students will be able to reference while working

Set a minimum length target for students

Choose how you want the assignment to be graded

Add a rubric or focus points to give students a reminder of what they should consider while writing
💡 Depending on which grading method you've selected, you'll see different options for customizing your assignment.

What do students see?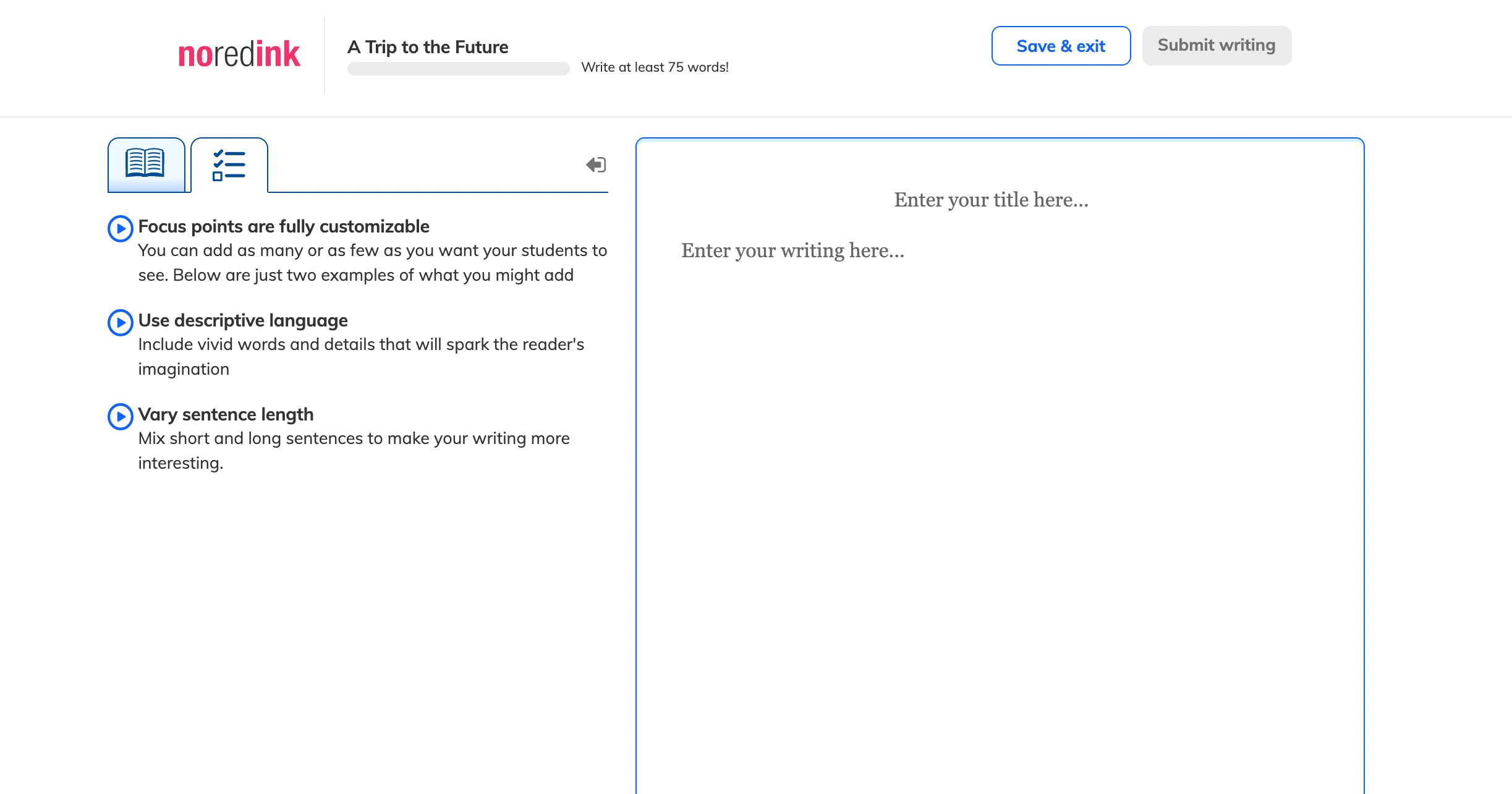 Viewing their submitted writing
To view the writing they've submitted, students can click "Past Work" at the top of their page.

Clicking "View Writing" will show a student's submitted work, any comments you've left, and their grade.
Want to preview your assignment as a student?

Once an assignment is created, you can click the eye icon on your Assignments page to preview it.
You can also preview active assignments using the view as a student mode, which allows you to see what students in your class will experience.
How do I view and grade writing?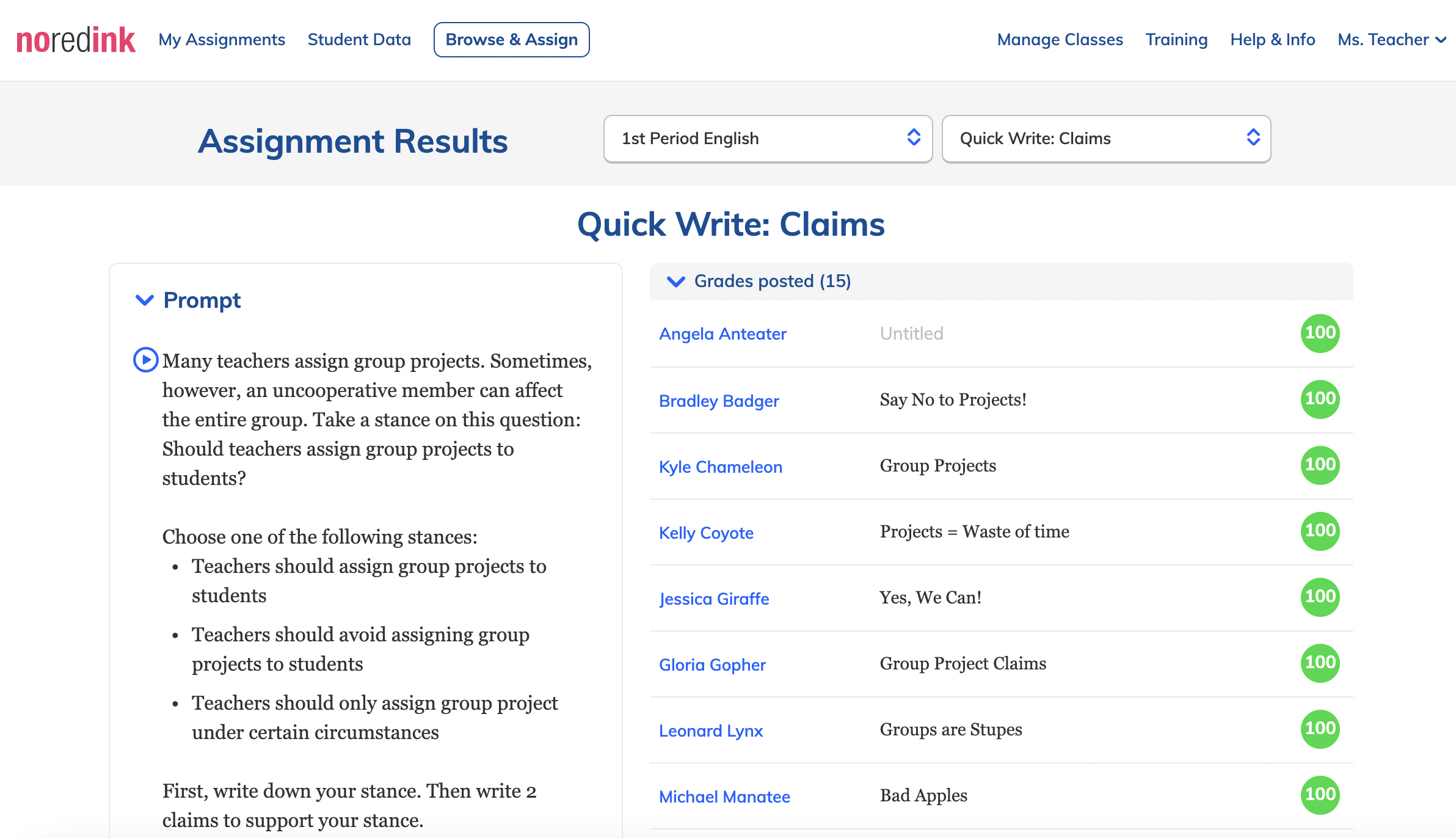 You can learn more about how to grade a Quick Write assignment here!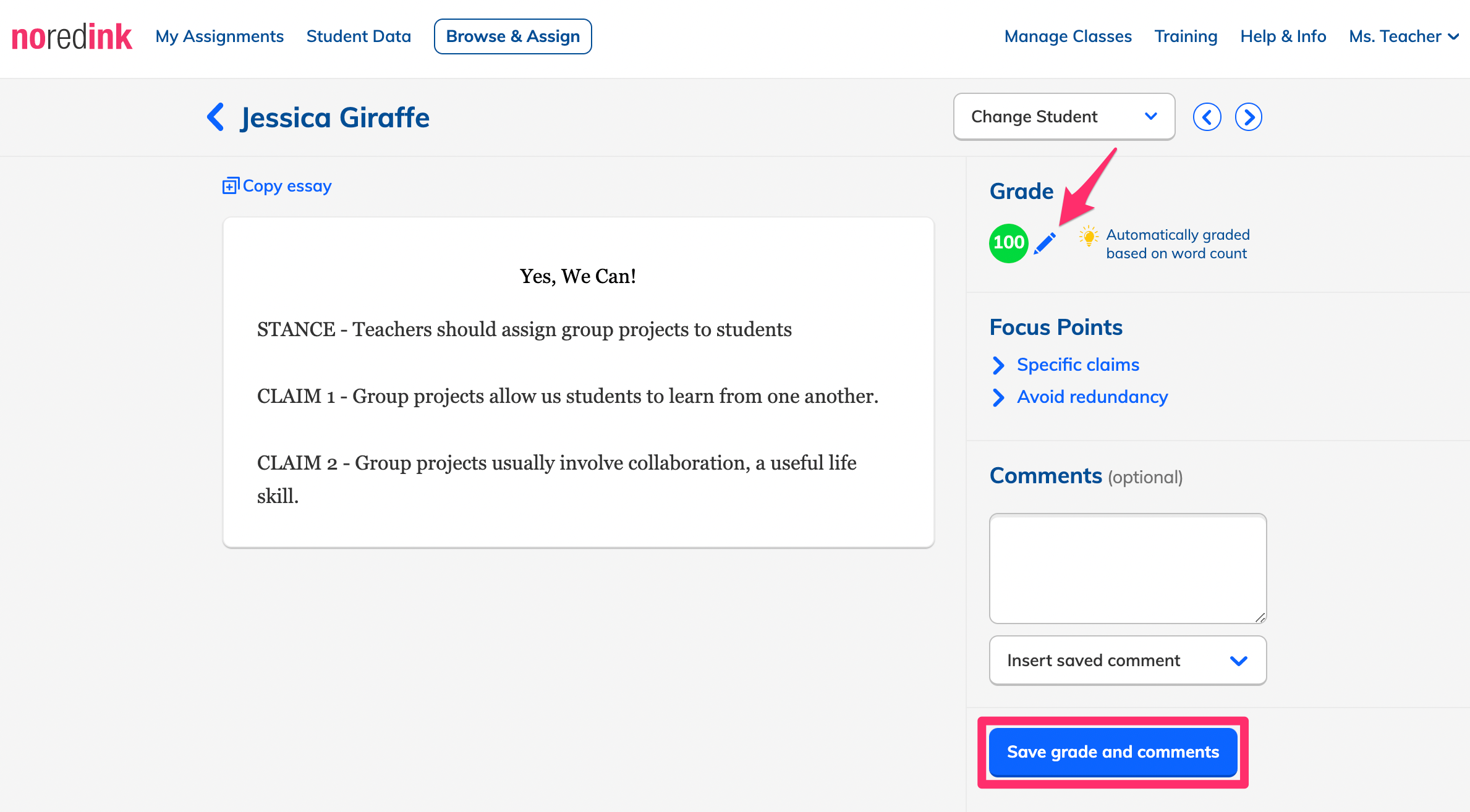 When reviewing student writing, you can edit their grade by clicking the pencil icon as shown above.
Teachers can also leave feedback using the "Comments" box and save frequently used comments for later.
When finished, clicking "Save grade and comments" will allow students to see their grade and feedback.
Best practices and tips