Overview
When a student is working on a Practice assignment, he or she is shown as many questions as it takes for him or her to achieve mastery. When students answer a question incorrectly during practice, they'll enter a "frozen" state where they need to answer 3-in-a-row correctly to continue earning mastery.
Sometimes, students struggle to answer questions but don't reach out for help. This is where notifications come in:

If you see a notification like "1 student is stuck," this means that a student has answered 7 questions incorrectly while in frozen mode on a practice topic. At this point, the student is shown the following notification:
As soon as a student answers a question on a Practice assignment correctly, he or she is no longer considered stuck. At that point, you will no longer see the exclamation point icon from your teacher account, since the student is no longer stuck.
If a student is showing as stuck, can they still keep working?
Yes! Students can keep working even if they are stuck.
What do I do if a student is stuck?
If a student is stuck, this is a great time to reach out to him or her to see what he or she is struggling to understand. It might help to sit with the student and have him or her log into NoRedInk and show you his or her previously answered questions.
How can I find stuck students?
You can find stuck students in three places:
1. The Class Activity Feed on your dashboard

2. Your Assignments page
Clicking on the "stuck" status will bring your to the Assignment Results page for this assignment.
3. The Results page for the assignment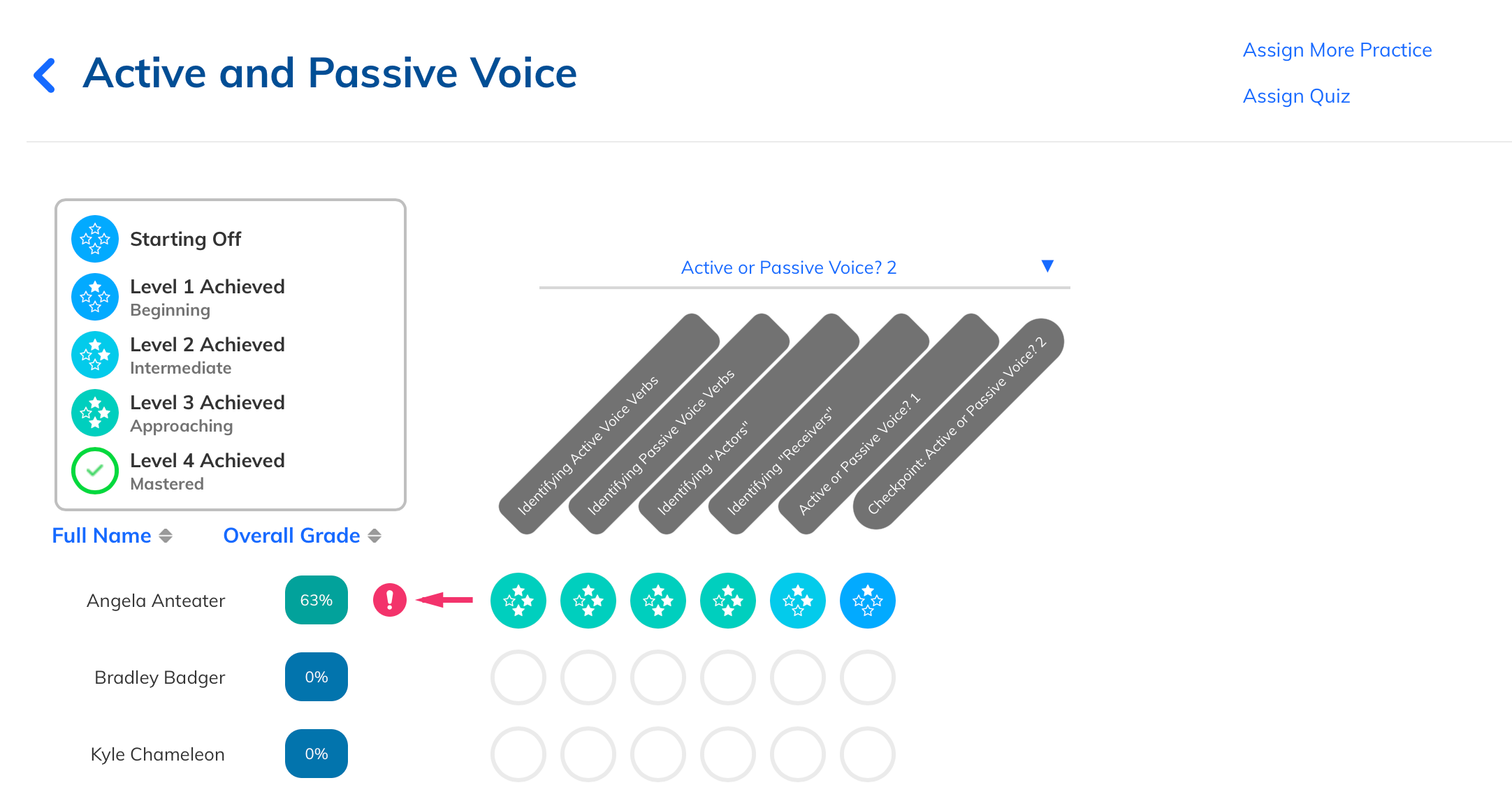 Was this article helpful?