If you're looking for the definition of a term or explanation of a grammar concept, check out the Curriculum page!
By clicking on any Pathway name, you'll be able to view all of the topics in that pathway. 
The icons to the right of the topic name let you do a number of things.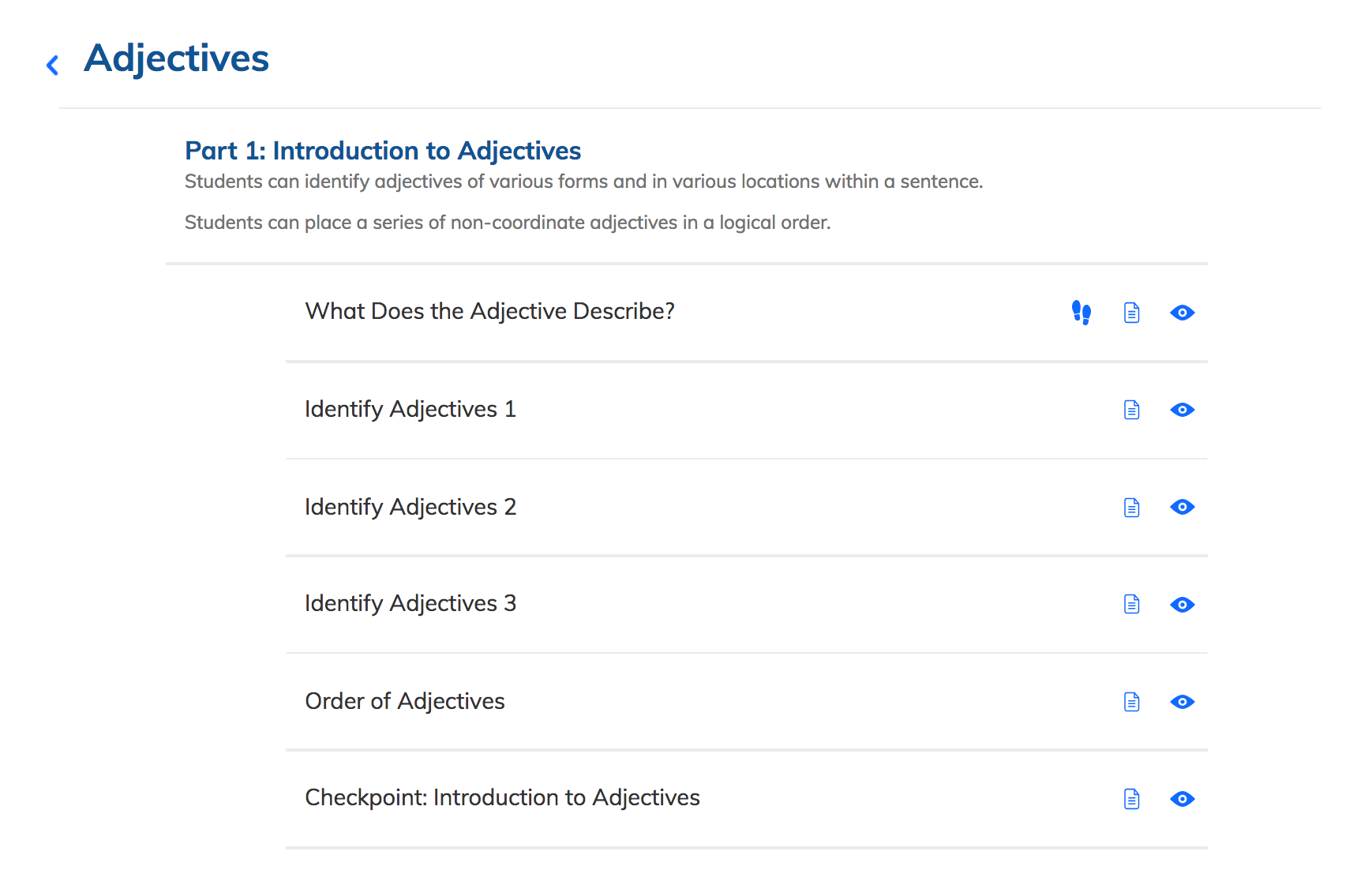 Click  to go through the "Interactive Tutorial" for the topic, if one is available.


Click  to view the sample lesson.


Click  to practice and earn mastery.
Was this article helpful?