Overview
In this article, you'll learn how to view and print all assignment scores for a single student from their Results page. From the Results page, you can also quickly switch to another student's results by selecting their name from the "Select Student" menu.

💡 This page is great for...

Interventions and check-ins
Parent-teacher conferences
Sharing information with your administration
Saving a record of student scores before moving them to a new class
Viewing a student's Results page
You can view results for an individual student from either your Gradebook or the Manage Classes page.
To view individual student scores from the Gradebook, click on the "Student Data" link at the top. Then, click on a student's name.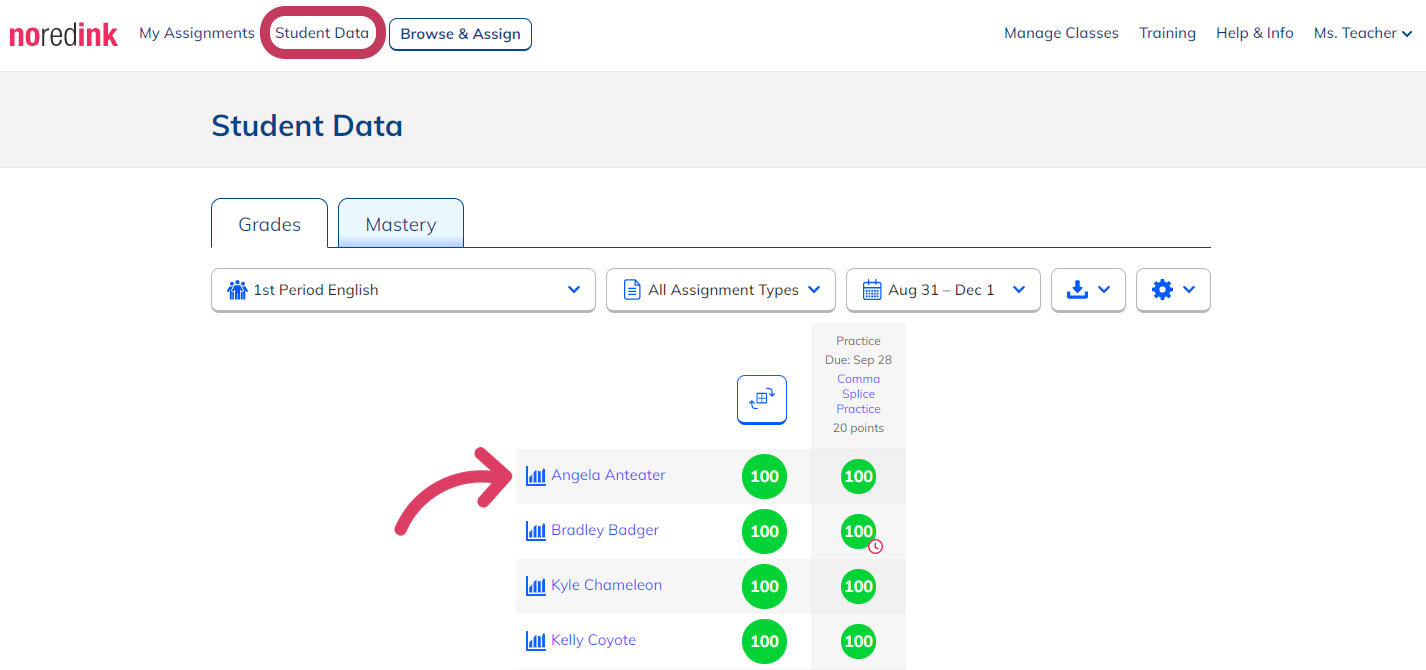 To view individual student results from the Manage Classes page, click "Manage Classes" in the upper right hand corner of the page. Then, click on a student's name.


Printing the results
If you'd like to print or save the Results page as PDF, you can use the option to print the webpage from your browser.
Here's an example of what your printed report will look like:
Additional Resources
Was this article helpful?