To get rid of one of your classes, follow these steps.
From your Dashboard, click "Manage classes" on the left of your screen.

Select the correct class from the menu on the top left.
Click the red "Archive" button.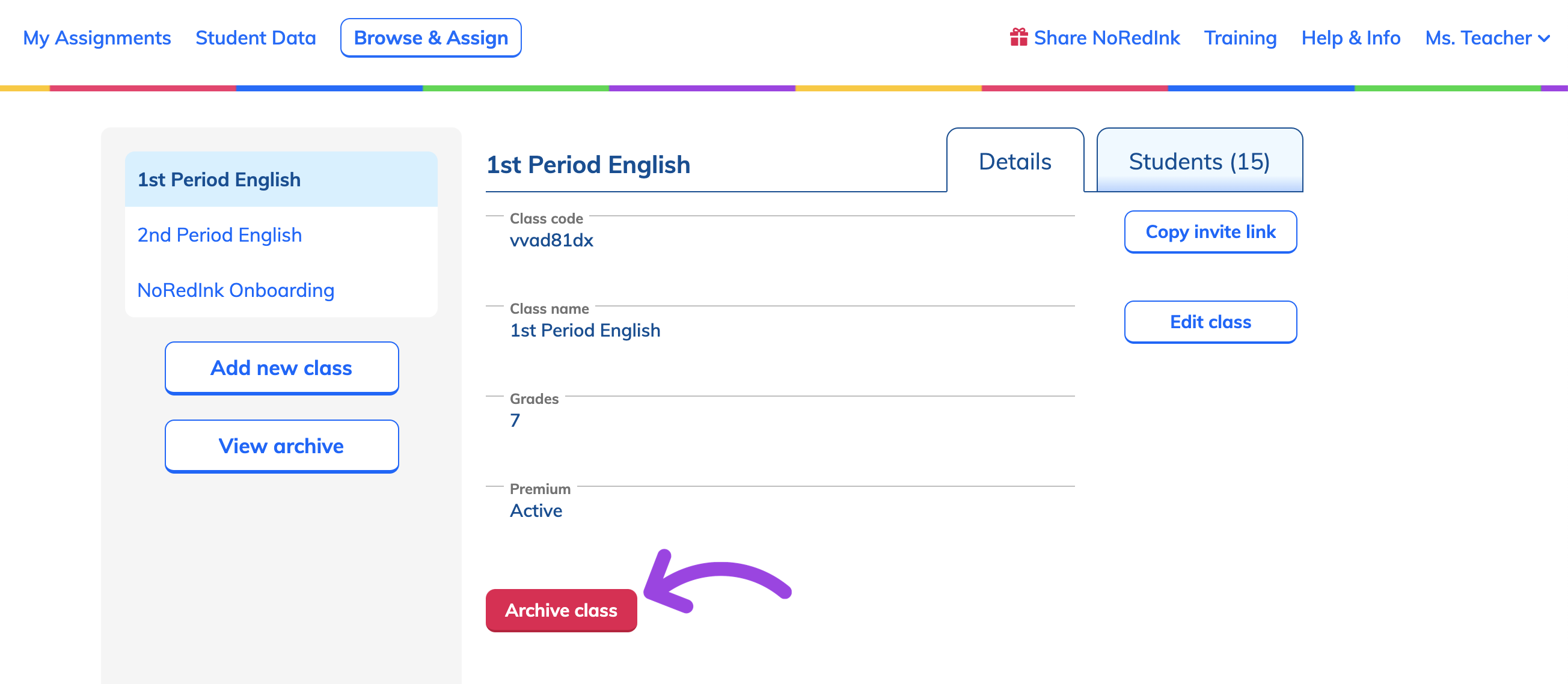 This will effectively delete the class from your account, but will keep student mastery data intact, and you will always have the option to unarchive this class.
Was this article helpful?