For Students
Students can progress from "level" to "level" by mastering earlier topics. Once students complete a "level" (that is, all of the topics that are together in a horizontal line) all topics on the next level will become available. This is to make sure that students are getting all the support they need to master challenging content later on!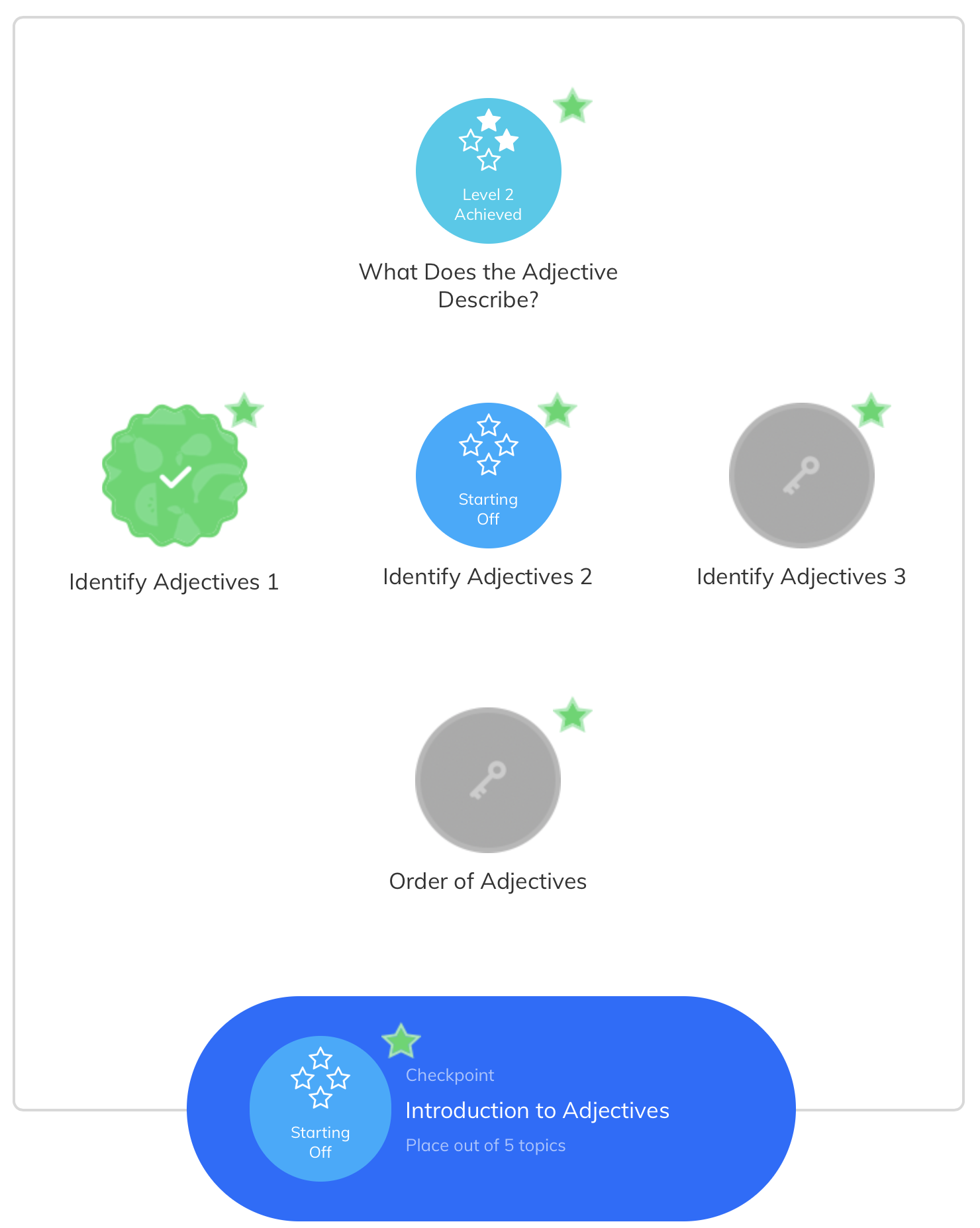 Note that the "Order of Adjectives" topic is not yet available to this student until he finishes the previous level.
Students can also place out of listed topics, including locked topics, by completing the Checkpoint for that section. This article contains some more information on Checkpoints and how you can use them in your assignments. 
For Teachers
When creating assignments, teachers may notice that certain pathways are locked. For teachers using the free site, Premium topics are displayed with a gold lock. 
Premium topics will have a gold lock next to them, indicating that they're "locked" unless Premium is activated.
NoRedInk previews these Premium topics for teachers using the free site so teachers can decide whether the free site or the Premium offerings would better suit their needs.