If you are a student using the site at school, your teacher will give you a class code to use. If your teacher is unavailable and you need your code quickly, you may be able to get your code from a classmate; everyone in the same class has the same class code.
If you are a student using the site on your own, you do not need to enter a class code. You can click "Learn" to do unlimited practice on any topic you want. Joining a class just lets your teacher give you assignments and quizzes and track your progress.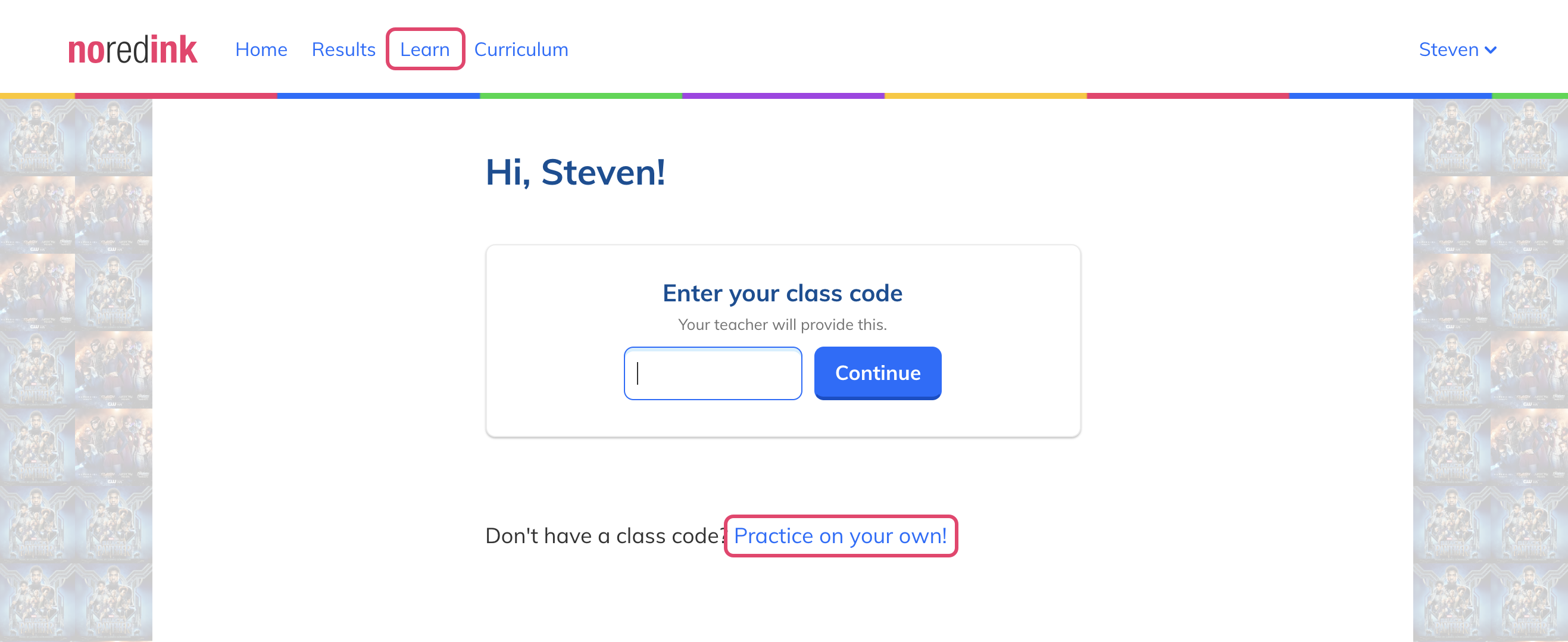 If you are a teacher, please see How do I find my class code? (Teachers).
If you are a parent, tutor, or otherwise work with a child outside of a classroom and would like to use NoRedInk, click here.
Was this article helpful?