The user tutorial on MLA citation requires students to type into a yellow text box on the third screen. If you closely follow the instructions in the red box, you'll see that you need to type the following: " (Smith 312).
Note: There is only one space between the quotation mark and the parenthesis. Also, a quotation mark must be used (two apostrophes will not be accepted).
Once you correctly enter this text, the red box will turn green, and a "Let's go!" button will appear.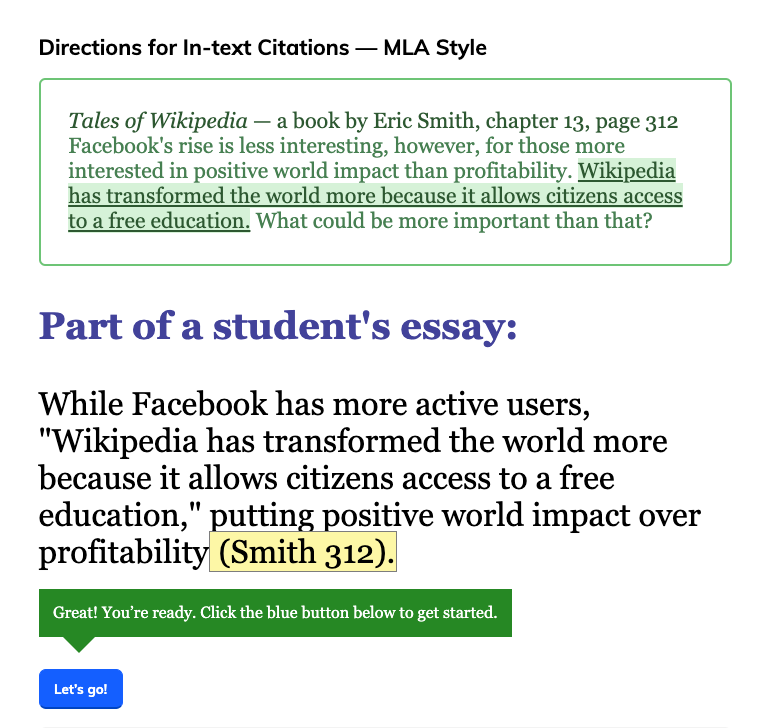 Was this article helpful?