To use your class as if you were a student in it, click on your name in the top right corner and select "Switch to student view." You'll enter a preview mode that will allow you to explore the experience on NoRedInk as if you were a student in your class.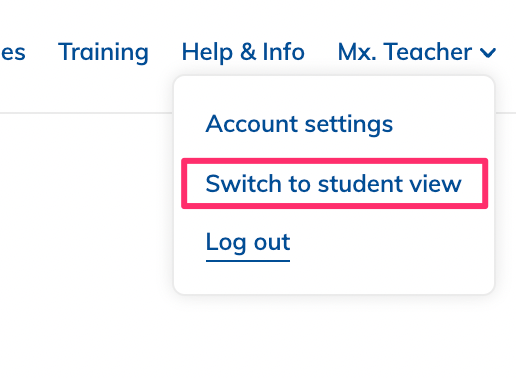 You'll be able to access any assignments you've given to your class, as well as explore other parts of the student experience, such as the "Learn" page.
Note that if you teach more than one class in NoRedInk, you'll see the assignments for all of your classes listed. This does not mean that your students will see assignments from other classes.
You can return back to your teacher page by clicking "Return to Dashboard" at the top of your student home page.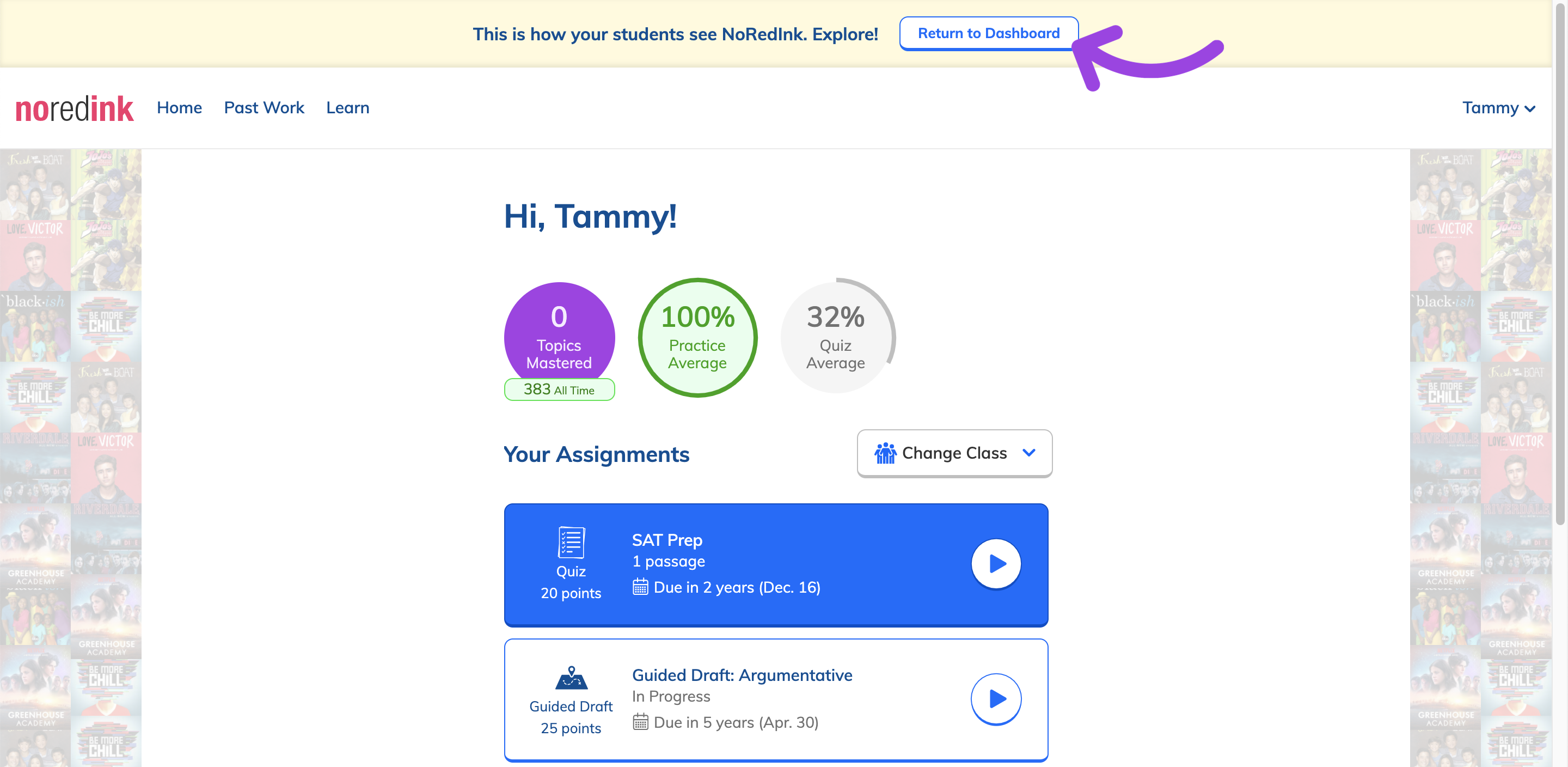 Additional resources