Use the Gradebook's Links to View Detailed Reports
The gradebook features two different kinds of handy links. 
Click a student's name to view an individual report of the student's past Assignments. The individual student report comes in handy when you want to hone in on just one particular student's results. You might use it in IEP conversations or during a parent teacher conference.

Click an assignment's title to get to your assignment's Results page, where you can view a detailed breakdown of your class's performance. You can then take a much deeper dive on the material assigned to see exactly how your students performed on specific topics and questions.
Easily Switch Your Gradebook's Orientation
By clicking the button shown below, you can toggle between seeing your students' names down the left-hand side of your Gradebook and seeing them listed across the top. 
Sort Assignments by Date
This handy drop-down menu allows you to view Assignments from a certain window in time. NoRedInk's default is to show you all Assignments created for that class, but for a leaner gradebook, you might choose to see only this week's or this month's Assignments. You can can also pick a custom date range to see only Assignments for the semester or trimester.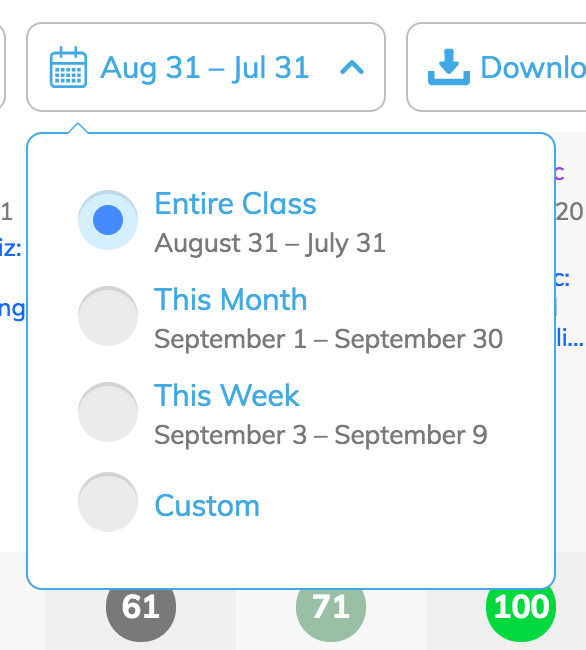 Download Data
Using the drop-down featured below, you can download your gradebook to Excel or to a CSV. You can then upload it to different programs or analyze scores outside of NoRedInk.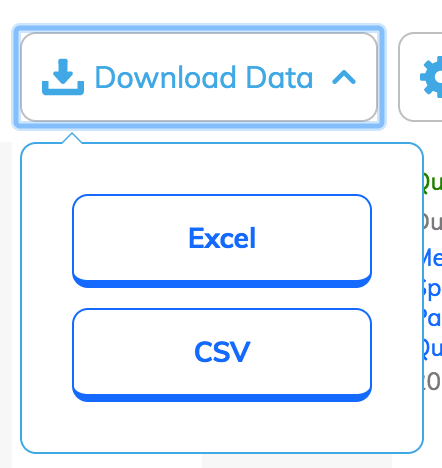 Customize Your Gradebook with Advanced Scoring Settings
By default, your Gradebook displays scores as percentages and does not score incomplete Assignments. However, you can customize your Gradebook using the "Settings" drop-down menu pictured below.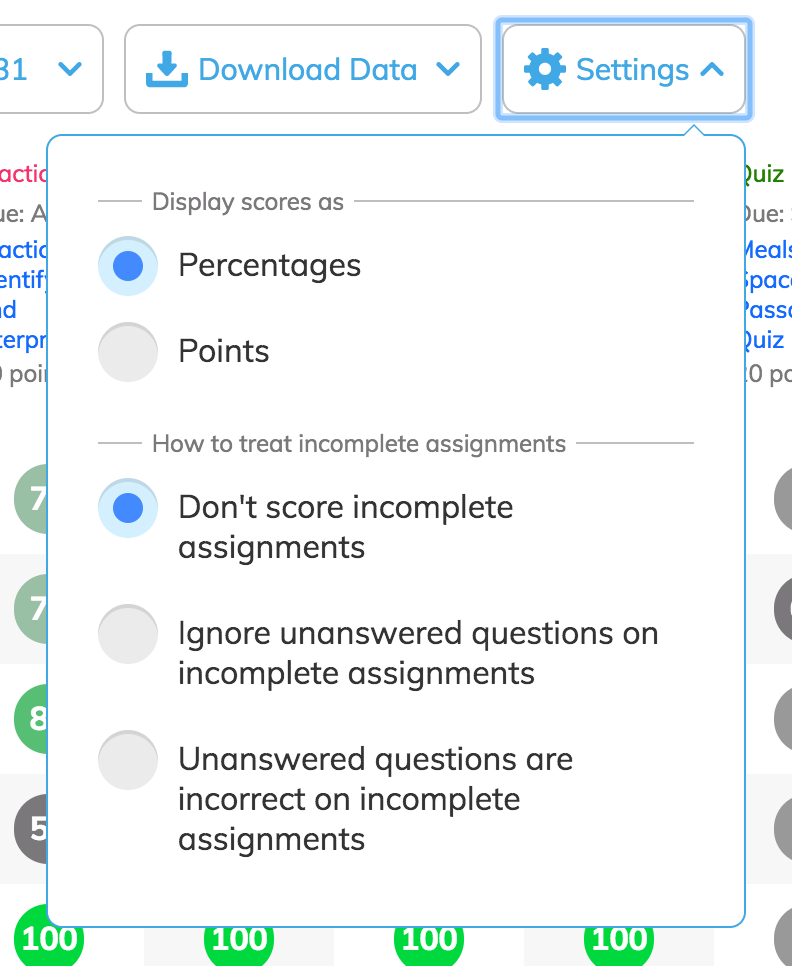 Was this article helpful?