NoRedInk now allows you to give an assignment from a previous year to your current students!
To reuse an assignment from an archived class, follow these steps:
1. From your Teacher Dashboard, click "My Assignments" on the top of your page
2. Use the dropdown menu to select "Your archived classes"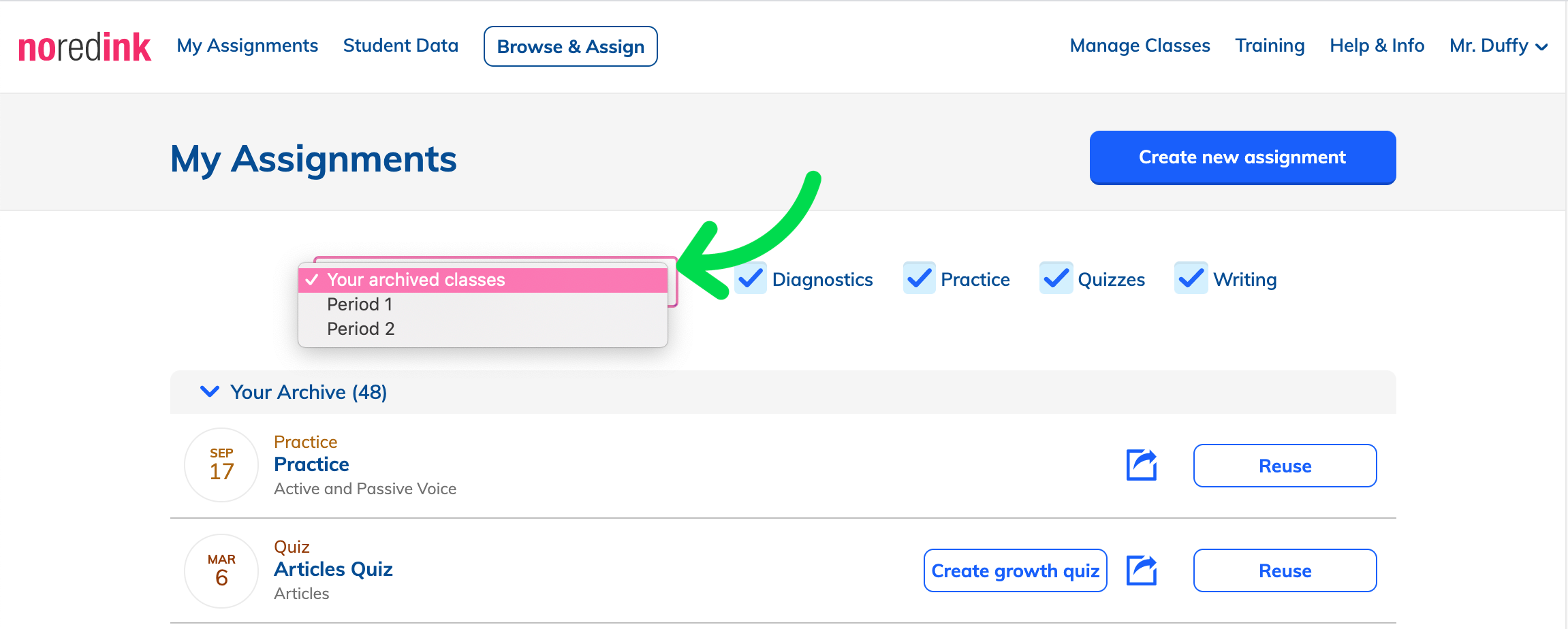 3. Find the assignment you would like to give to your current students and click the "Reuse" button to the right of the assignment name. You can also click the share icon to share a blueprint of the assignment with another teacher.
Note that you can filter at the top by type of assignment for easier navigation of this page.
4. On the screen that follows, make any edits as necessary, and click "Assign."