Yes! With NoRedInk's Assist feature, you can filter our topics by state and local standards so that you can see how far your class is toward mastery on all of the assessments' most-tested topics. 
To filter your mastery page, follow these steps.
From your Home page, click "Student Data."
Click the "Mastery" tab.
Use the dropdown menu pictured below to select the standards that you wish to filter by.
Once you filter by one of these standards, you will see NoRedInk's pathways organized by how heavily they are covered on your selected assessment or state standards. Click the small arrows to the right of each heading to expand them and see how far along students are toward mastery! You can also use these filters to decide what pathways to focus on as you prepare your students for high-stakes tests.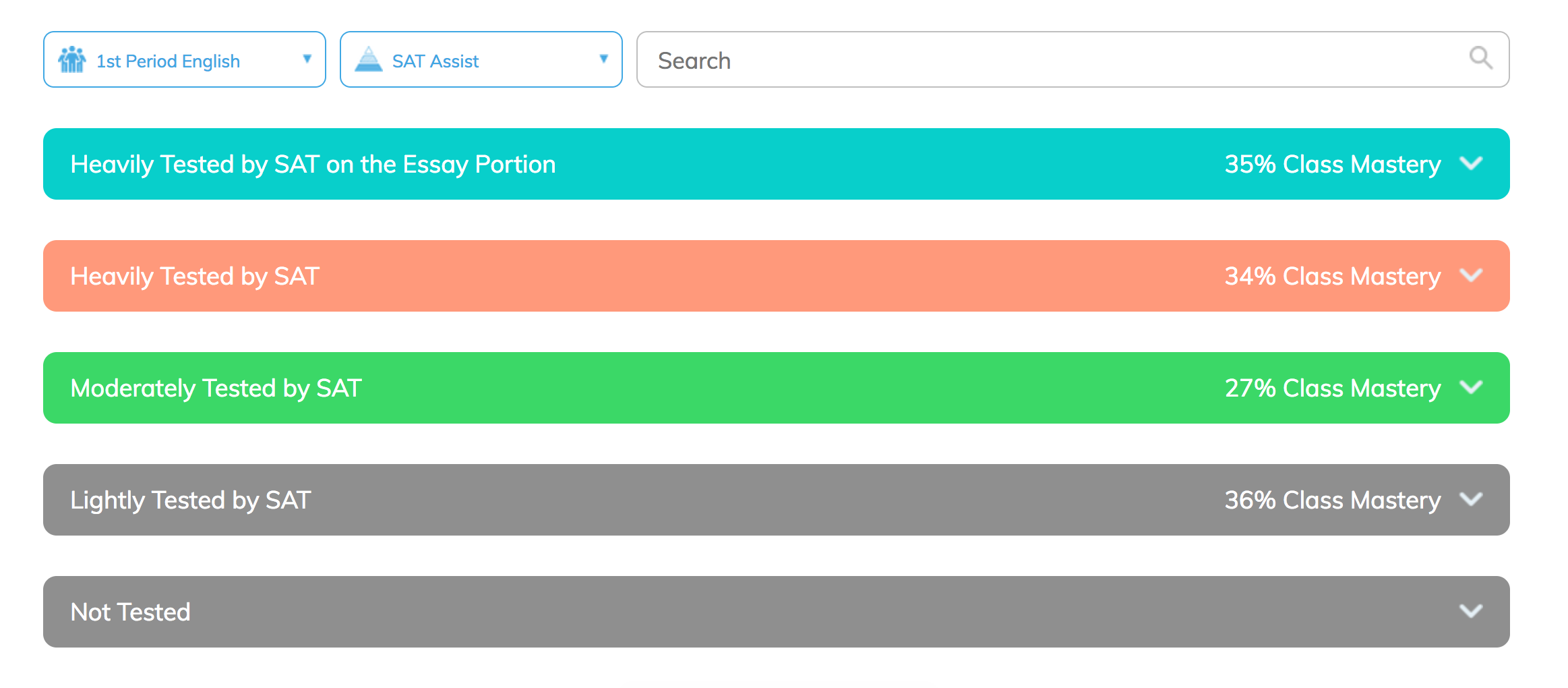 In the example above, teachers can see that 35% of their class is on the way toward mastering the NoRedInk pathways heavily tested on the essay portion of the SAT. By clicking the small arrow on the right, teachers can expand the categories to see exactly which topics fall under each heading and decide what to assign next.