How does mastery work for students?
Students have an unlimited number of chances to get to full mastery of a topic. Our Practice engine dynamically adjusts the difficulty of questions based on students' answers, and students receive targeted lessons when they get a question wrong.
As students practice, they see exactly how many questions they need to answer correctly to master a topic.
Students do not lose points when they get questions wrong. Instead, students enter a temporary "frozen" state. In this state, students will be given extra practice questions to ensure that they fully understand the skill before moving on. After answering three more questions correctly in a row, students will be able to return to Practice as normal.
Students progress through proficiency levels: Starting Off, Level 1, Level 2, Level 3, and Mastery. At the end of the assignment, students receive an overall numerical score on the assignment.
How do teachers see students' mastery levels?
Can I see a sample of what the Practice experience looks like for students?
The colored bar at the top of Practice shows students how many questions they need to get right to master the topic. When students answer questions correctly, they'll move up through four levels to mastery.
For instance, in the image below, the student has mastered three levels already and only has to answer two more questions correctly. In the top right, this student is also able to see that she has answered six questions so far.
When students get a question wrong, their scores will never go down. Instead, they'll enter "frozen" mode. Once they answer three questions correctly in a row, they'll be able to return to normal Practice.

In a Practice assignment or learning pathway, students will be able to see their mastery level on each topic.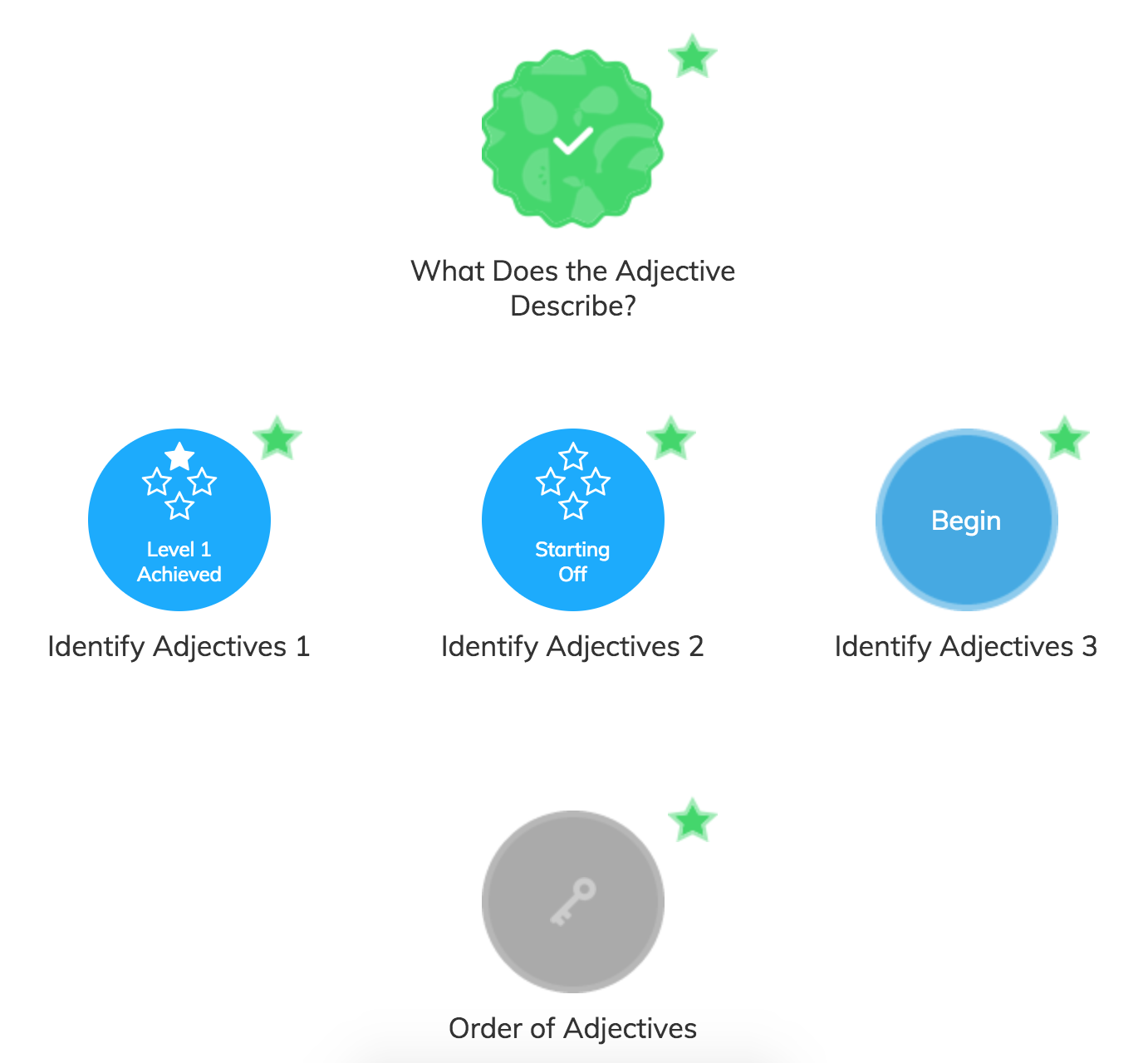 Was this article helpful?