Overview
You can share a URL with students that links directly to an assignment, or use this URL in your learning management system so that students can easily access NoRedInk. This article will show you how to find the direct URL for your assignments.
Instructions
On your Dashboard, Click "View Assignments" next to your class name.
Select the button next to your assignment name, then click "Share with Students."
Click "Copy" to save the link to your clipboard so you can paste it in an email or on your class site!
Sharing to Google Classroom
💡Read more about using Google Classroom with NoRedInk here.
Please note that NoRedInk does not sync rosters with Google Classroom or post grades from NoRedInk assignments in Google Classroom gradebooks.
If you are sharing this link to Google Classroom, you can click the "Share to Google Classroom" button below the URL.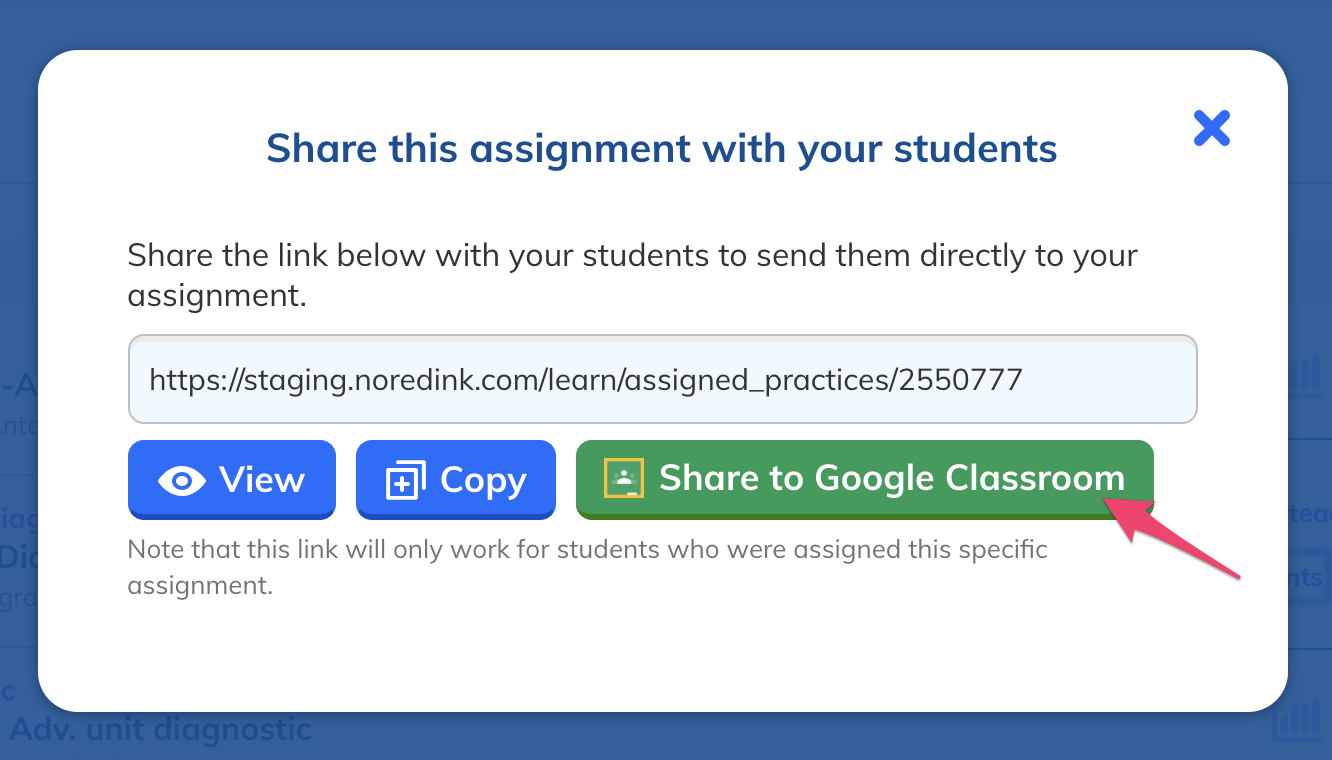 This will open up Google classroom with the link pre-populated, where you can sign into Google, then choose the class name and action you'd like to take with the URL.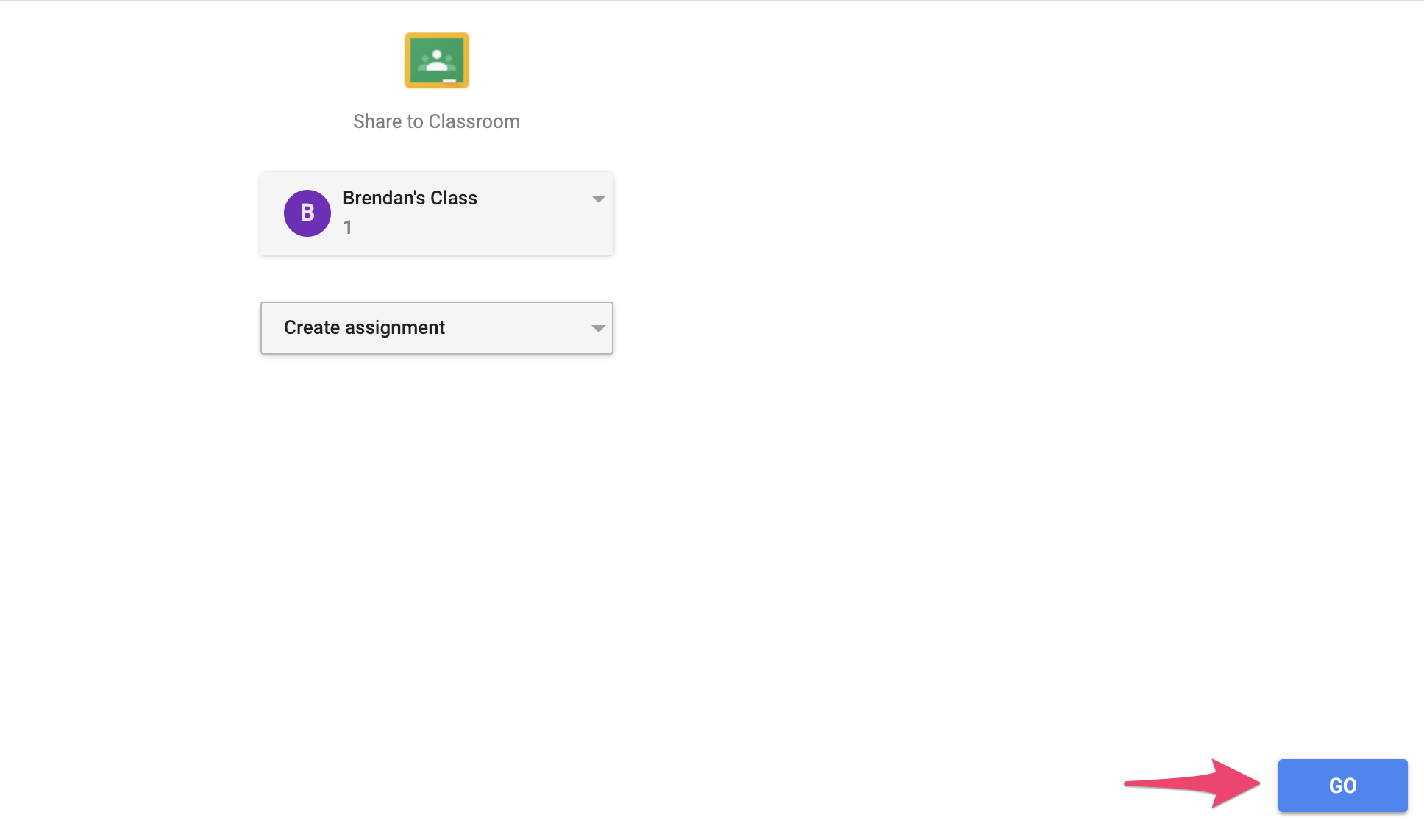 In order for the assignment to save in Google Classroom, you'll need to click "Assign" after editing the assignment details.
Note that editing sections in Google Classroom, such as title, due date, or point value, does not make any changes to the assignment in NoRedInk